Expert Pest Control Solutions For Williamson Homes And Businesses
Williamson is a small town located just south of Griffin in gorgeous rural Georgia. Our hot, humid surroundings and overlap with lots of nature mean that pests have a strong foothold in our community. This is why local property owners should learn how to protect their homes and businesses from infestations even before they think pests are a problem. By the time an invasion is apparent, it's much harder to eliminate and you expose yourself to the larger problems that pests can cause.
Residential Pest Control In Williamson, GA
For homeowners in Williamson, pests are nothing new. The hot, humid south is no stranger to mosquitoes and bugs and rodents that can stay active for much of the year. But you don't have to accept pest infestations as just the price of living in the beautiful countryside. And you certainly shouldn't wait until pests are already sniffing around before you worry about keeping them out of your home. Instead, turn to the pros at Ennis Exterminating for help with pest protection before they can pose more significant problems for your Williamson home. Here's how we help you out:
Assessment: Our 58-point assessment is designed to check all the areas of your property where pests might be active or attracted.
Treatment: Once we know the scope of the problem, we get to work on fixing it. Our treatments are effective whether you need quick elimination or early preventative solutions.
Follow-up: The key to proper pest control is to keep at it, which is why we always check back with you to make sure the problem is gone. We also prefer ongoing relationships with our clients, so you always know we're just a call away.
Get started on residential pest control today by contacting Ennis Exterminating.
Why Mouse Control Is So Difficult In Williamson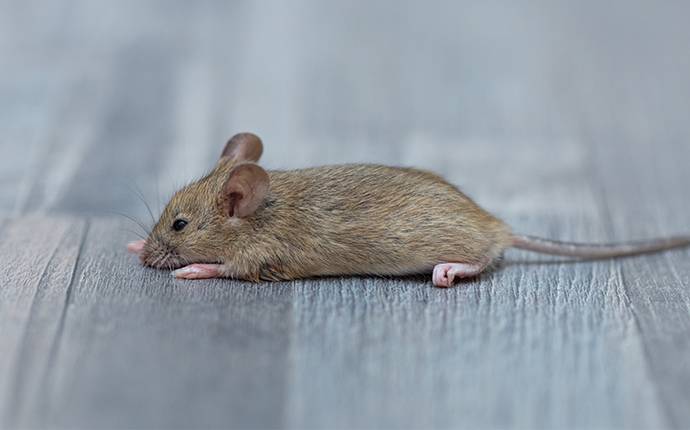 Mice have been invading human properties for thousands of years. These tricky invaders know that we have food stored around for them to snatch up, as well as spaces where they can nest without having to fear predators. In other parts of the country, rodents tend to thrive outside and then invade when the weather cools, but in Georgia, our warm climate and mild winters mean that rodents like mice can stay active during these times of the year. That also means that local property owners can't ever get complacent when it comes to keeping mice away. This is part of what makes rodent control so difficult.
Instead of going it alone, turn to the experts at your local pest control company: Ennis Exterminating. We have decades of experience protecting Georgia homes and businesses from the threats mice pose. If they're already an issue, let us take care of them quickly and safely. Contact us today to get started.
What Spotting Termite Swarmers Means For Your Williamson Home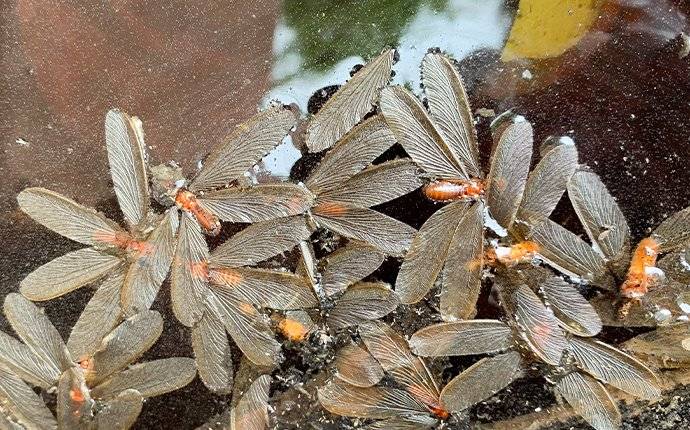 In general, people tend not to think about pest problems until they are obvious. And most people don't know how to identify the earliest signs of an infestation. This is always problematic, but it's especially dangerous where termites are concerned. If they get inside your walls or chew through that tall tree in your yard, the collapse that results can mean extensive damage and costs. This is why it's essential to know how the cycle of termite colonies works. For instance, termite swarmers, the only kind that can fly, are often the first clue that an infestation is brewing.
Swarmers come from fully formed colonies, flying off to find their own territory to start a new colony. Once they do, they shed their wings and start making more termites. If you see swarmers in your yard or their discarded wings, you should contact professionals right away. At Ennis Exterminating, we can nip the problem in the bud before it leads to catastrophic property damage. Better yet, we can treat your yard and exterior so that swarmers are warded off in the first place. Don't risk termites on your Williamson property. Contact Ennis Exterminating right away.
Commercial Pest Control In Williamson, GA
As troublesome as pests can be inside homes and residential areas, they can be especially problematic for commercial property owners. From damage to disease and other health concerns -- even the risk of financial repercussions -- businesses don't have the luxury of waiting until the last minute when it comes to infestations. The last-minute approach often involves damage to your reputation, which is key in small towns like Williamson. That's why it's a smart investment to partner with a local pest control company that keeps you ahead of potential issues. Here's how Ennis Exterminating can help:
Service Guarantee: If you're a recurring customer, we don't charge for extra visits between regularly scheduled ones. If you're a one-time customer, our services are backed by a 30-day warranty.
Same-Day Services: Whenever possible, we try to get in within 24 hours of your call because we know how important it is to clamp down on infestations quickly.
Specialty Services: From termites to mosquitoes, stinging insects, and more, we have specialty services that account for all kinds of threats that might form on your property.
Keep pests out of your Williamson business by turning to Ennis Exterminating today.
Schedule Your Pest Assessment
Complete the for below to schedule your inspection with Ennis Exterminating