Total Pest Protection For Tyrone, Georgia
Nestled just south of Atlanta is the small southern town of Tyrone, GA. Tyrone has highly rated schools, a robust housing market, and plenty of leisure and entertainment options at the many restaurants and parks in town. But like everywhere else in America, residents in Tyrone have to deal with pests.
Fortunately for Tyrone residents, Ennis Exterminating is here for all your pest control needs. We have been serving Tyrone and the surrounding areas for over 20 years. Our technicians are all licensed and prepared to deal with any pest problem that may occur.
We believe in what we do, and we take pride in our work. Protecting your home and family matters to us, which is why we use the highest quality, EPA-approved products around your home or business. Our technicians actively participate in continuing education and receive constant training. When you call about a problem, one of our exterminators will be there to safely take care of your home or business. If you are a member of our pest prevention plan and have pests come back between regular visits, one of our technicians will return at no additional cost.
Contact us at Ennis Exterminating to learn more about our recurring pest prevention plans.
Residential Pest Control In Tyrone, GA
Whether you have an active infestation in your home or want to develop a plan to prevent pests from becoming a problem, at Ennis Exterminating, we can help. One of our licensed exterminators will perform a thorough inspection of your home, looking for signs of pest activity. After the inspection, we will use the appropriate solutions to treat and eliminate pests.
We will also use a preventive approach to keep pests from coming back. These steps include monitoring stations that our technicians can use to track pest activity, allowing us to target our treatments at your home better. Our technicians can also apply slow-release granular application and a protective spray barrier to prevent pests around your home.
Are DIY Spider Solutions Effective In Tyrone, GA?
Did you know arachnophobia, the fear of spiders, is one of the number one fears among people in the United States? If you see a spider in your home, it may be tempting to buy every bug bomb in the hardware store and try to smoke them all out. Unfortunately, DIY spider treatments are rarely effective for a few reasons:
Spiders usually enter your home because of another nuisance pest. This could be ants, flies, or other bugs. So even if you kill all the spiders in your home, more will return if they know there is a food source for them.

Spiders hide in the dark corners of your home. Our professional technicians are trained on what to look for in these corners and crevices.
If you are having a spider problem or any other type of pest problem, let Ennis Exterminating handle it for you.
Why Tyrone Residents Should Call The Pros For Termite Control Needs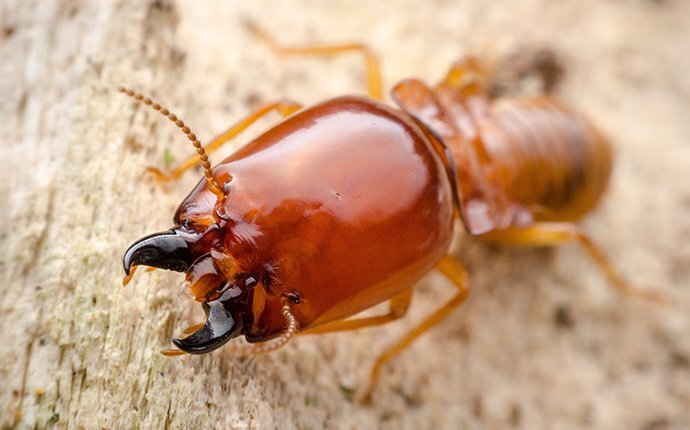 Some minor pest issues can be handled without the help of a professional pest control technician, but some pest control issues are best left to the pros. And if you have termites, at Ennis Exterminating, we have you covered. Our company has been protecting homes from termites for more than 20 years through our effective termite control services.
For anyone in the Tyrone area purchasing a house, we also specialize in real estate clearance letters. These clearance letters help give you peace of mind, knowing that the home you are buying does not have any pest issues at the time of purchase. We pay particular attention to possible termite damage that may lead to additional expenses in the future.
Commercial Pest Control In Tyrone, GA
At Ennis Exterminating, we consider ourselves part of the community. Because of this sense of community, we take great pride in protecting not only homes but also the businesses of Tyrone. Our pest protection process is effective in keeping your commercial property pest-free.
Our process begins with an inspection, identifying problem areas and the types of pests that are causing issues. Then we develop a plan to eliminate any current pest problems while keeping new pest infestations away. Our recurring pest control plans come with the guarantee that if pests come back, we will too. If you need commercial pest control, call us and let us take care of your business the way we take care of our own homes.
Schedule Your Pest Assessment
Complete the for below to schedule your inspection with Ennis Exterminating