Protecting Your Fayetteville Home From Termite Damage
Termites are a common pest in Georgia. They love our hot, humid climate, and they thrive in any area where wood is present, whether that be a forest or your Fayetteville home. Protecting your house from termites is essential because these pests can get into your house at any time of year without ever being seen. Once inside, they will chew tunnels through wood posts, beams, and other items, weakening them to unsafe levels over time.
If your home doesn't currently have termite protection, it's time to get it. Even if you suspect that termites have already gotten into your house, it's not too late to get rid of them and get started on your way to a home that is protected from termites 24 hours a day, seven days a week. Ennis Exterminating provides the termite control services you need.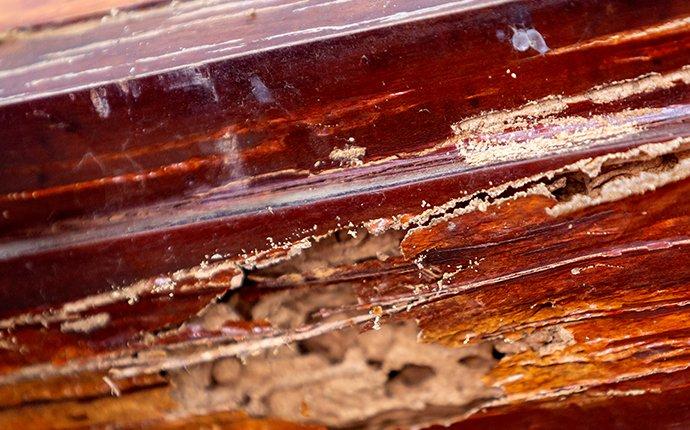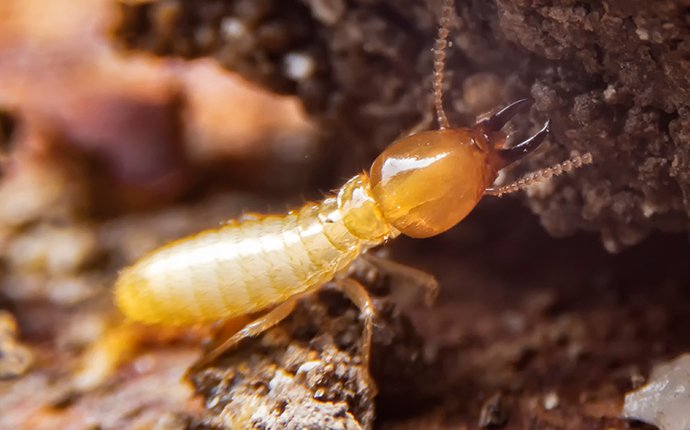 Termite Control From Ennis Exterminating
Inspection
Identifying whether you have active termites in your home is an important first step in the termite control process. To do this, we perform a comprehensive inspection of your property. We'll inspect the crawl space, basement, ground floor, attic, and garage. We'll take pictures of all four sides of your home and diagram your property in order to plot out where our treatments will take place.
Treatment
Once we've completed our inspection and diagram, we'll install above-ground termite bait stations in any areas where there is termite activity. We'll then install bait stations in the ground every 10 to 12 feet around the perimeter of your house.
We use the Sentricon® System with Always Active™, which is America's #1 termite baiting system. Our bait is proven to be more appealing to termites than wood. When they find the bait, they take it to other termites and alert other termites to the bait location. In this way, it can make its way through the entire colony and wipe it out.
Follow-Up
If we installed above-ground bait stations due to an active termite infestation, we will return to your home every 30 days until the stations complete their process and eliminate the active infestation. You'll then be covered by our Control and Re-treat Warranty, which guarantees that if termites return, we will too.
Pre-Construction Termite Control
If you are building a house, it's the ideal time to protect it from termites before they have a chance to invade. We offer pre-construction installation of the Sentricon® System with Always Active™. We'll install these bait stations into the soil around the perimeter of your new home every 10 to 12 feet, ensuring that any termites that try to get near your house don't stand a chance.
Wood-Destroying Insect Reports
If you are buying a house, you might have to obtain a Wood Destroying Insect Report for your lender. This report is issued after a licensed professional performs an inspection of the home to look for any signs of damage caused by wood-destroying pests. Ennis Exterminating provides this service, and we recommend it for all home buyers, even if your lender doesn't require it.
Take Back Your Fayetteville Home From Termites
Whether termites are active in your home or not, a house that isn't protected is at risk of experiencing a termite infestation and the damage that goes along with it. Protect your house with the non-stop protection of Sentricon® with Always Active™, installed and maintained by the Ennis Exterminating professionals.
We have over 20 years of experience solving pest problems for Fayetteville homes, and we are ready to protect yours. Contact us today to request a free quote. Learn more about our home pest control and commercial pest control services.
Schedule Your Pest Assessment
Complete the for below to schedule your inspection with Ennis Exterminating