Professional Pest Management For Stockbridge, GA Properties
The Atlanta Metropolitan area is home to some beautiful hidden gems, including the suburbs of Stockbridge, GA. Stockbridge was founded exactly 200 years ago in the northern half of Henry County and continues to be a hot spot for commerce and activity. Lots of home and business owners appreciate their advantageous location in the Atlanta community, able to access the city within minutes, but also able to step back from the hustle and bustle whenever necessary. One thing that Stockbridge property owners cannot step away from is the reality of pest infestations. Due to their proximity to the city and their dense population, Stockbridge home and business owners are at risk for insect, mammal, and wildlife activity all year round.
Professional pest control isn't just a nice addition for Stockbridge residents; it's a must-have. That's why Ennis Exterminating steps in to make a difference for home and business owners all over the area. Decades of experience in our industry allow us to make a meaningful difference in the lives of Stockbridge residents. By contacting our main office today, you gain access to a free quote and helpful initial treatment to help guide your path. Call today for more information.
Residential Pest Control In Stockbridge, GA
Homeowners all over Stockbridge trust Ennis Exterminating for the protection, treatment, and elimination of common household pests inside residential homes. With more than 20 years of experience under our belts, we can safely say that we have all the expertise needed to make short work of dangerous pest problems.
We help keep your Stockbridge home safe with the following home pest control services:
Wasps, Hornets, And Other Stinging Insect Control
Termite Control
Mosquito Abatements
Occasional Invaders
Ant Management
Discover the difference that Ennis Exterminating can make for your Stockbridge home. Submit an online contact form to get started with an inspection right away.
The Trick To Effective Mouse Control In Stockbridge, Georgia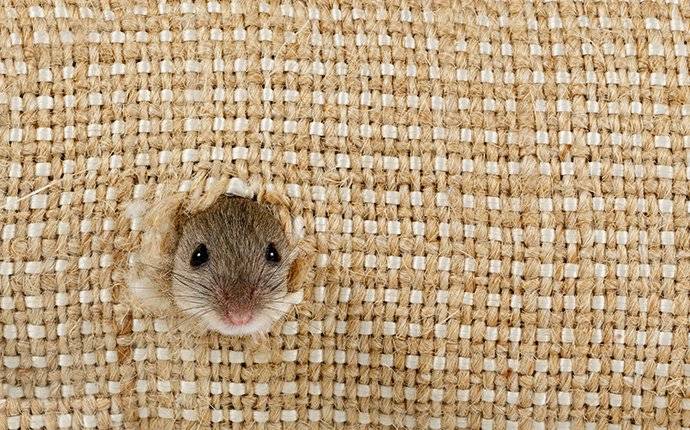 Controlling any kind of rodent around the house is difficult. However, controlling mice is even more complicated. These 4 inch long pests have the ability to sneak into almost any entry point, including holes the size of a quarter. Almost anything could draw mice to your property, ranging from water to shelter to food. If left unchecked, rodents could reproduce quickly. Female rodents are known to have up to 300 young during their lifetime.
The trick to successful mouse control lies in prevention, which should be completed long before mice ever appear. Do your part to protect your home and family by applying these steps:
Store all food items inside plastic or glass containers. This will dissuade hungry rodents like mice from digging into your kitchen.
Control the amount of humidity that your home maintains. Installing a dehumidifier is a great place to start.
For smaller areas, consider installing desiccant bags.
Ongoing rodent control from a professional company is the best and most effective use of your time.
If you are concerned that rodents like mice are getting too close for comfort, contact Ennis Exterminating. We are standing by to take your call.
Why Now Is The Right Time For Flea Prevention Around Your Stockbridge Home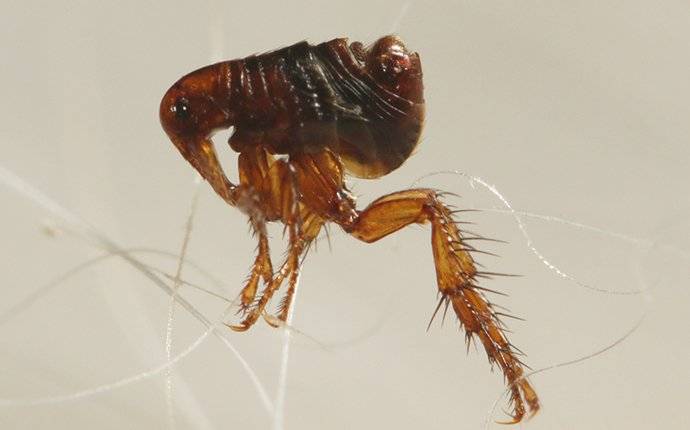 We don't often think about defending our homes against creatures such as fleas. However, now is the perfect time to start defending your property from parasitic lawn pests. Fleas are not visible to the naked eye and are extremely difficult to spot. However, the signs and symptoms of their presence will be easily felt. Most household pets such as cats and dogs will experience infestations at some point during their lifetimes. Fleas can jump almost 50 times their own body height and leave behind itchy bumps, flea dirt, and small pockets of eggs.
Here are a few steps to get started with flea prevention around your Stockbridge home:
Treat your pets for flea activity by providing collars, topical ointments, or even specialty medications. Speak with your vet to determine the right choice for you.
Mow the grass to a manageable height, and trim back all overhanging shrubs and trees.
Manage humidity in the home, and take care of any leaky pipes or clogged drains.
Now is the right time for flea prevention around your Stockbridge home. Contact Ennis Exterminating today for a flea abatement service.
Commercial Pest Control In Stockbridge, GA
Businesses in and around the Stockbridge area have suffered from pest activity for the past 200 years. Serious infestations make it difficult to serve customers, maintain inventory, and reach milestones in your industry.
Here are just a few of the ways that Ennis Exterminating helps business owners with commercial pest control plans:
Guaranteed services
24-hour emergency turnaround
Free 58 point inspections
Business is more than just industry; it's about integrity, compassion, and honesty. Put yourself back on track with commercial pest control from Ennis Exterminating.
Schedule Your Pest Assessment
Complete the for below to schedule your inspection with Ennis Exterminating