Keep Stinging Insects Out Of Your Fayetteville Yard
Stinging insects are an unfortunate part of life for much of the year for Georgia. They're also one of the most dangerous and difficult pests for homeowners to eliminate on their own. If you don't take precautions, these dangerous pests can turn any pleasant summer day into a nightmare.
Long-term protection against stinging insects requires strategies and solutions that only the best of the best can produce. Luckily, that's us. If you're a greater-Atlanta homeowner experiencing stinging insect activity around your home, call us immediately for assistance and find out why Georgia residents get permanent pest protection from the professionals at Ennis Exterminating.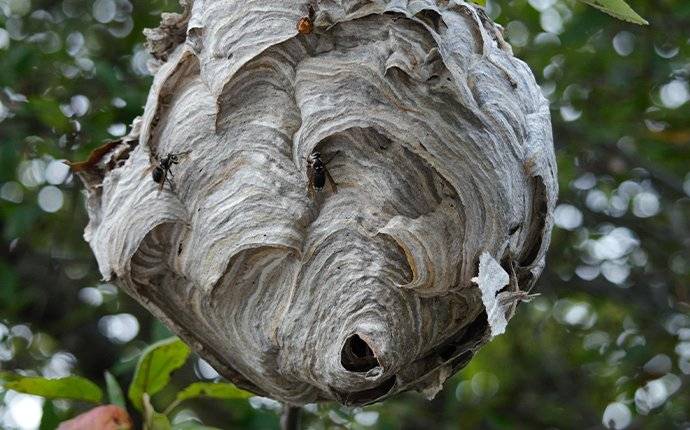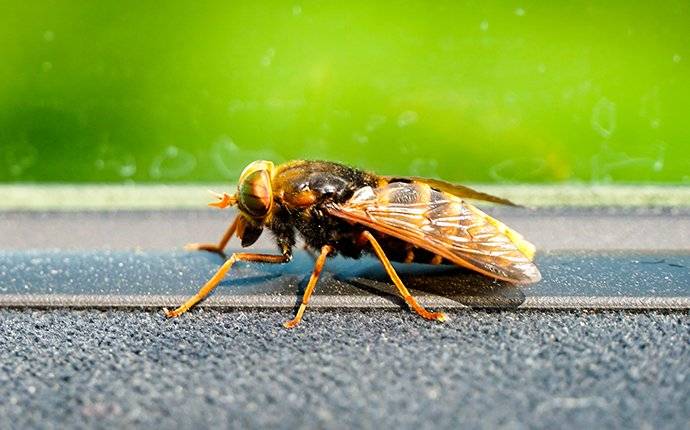 How Stinging Insect Treatment Works
Stinging insect control from Ennis Exterminating follows a simple three-step process:
Inspection
After calling us for stinging insect treatment, one of our stinging insect specialists will visit your home and conduct a thorough inspection of the property. He or she will identify any nests attached to the home, to exterior buildings, and to the surrounding tree line.
Treatment
During treatment, technicians will apply a treatment to every nest on the premises. After the nests are rendered dead, he or she will remove them if they are in a high traffic or highly visible area. If they are remote and won't be a problem they will be left to naturally disintegrate.
Follow-Up
Stinging insect treatments generally require follow-ups to ensure complete success. We follow up by phone 48-72 hours after the service to ask about results. If an on-site service is needed, we'll send our technician back. Stinging insect services come with a 30-day warranty on the treated nest and nesting site.
Trust Ennis Exterminating For Georgia Stinging Insect Removal
Our professional team is familiar with all the stinging insects that call Georgia home. Don't leave your home at risk: contact us today for a free consultation and start taking back your yard with Ennis Exterminating.
Learn more about our home pest control and commercial pest control solutions.
Schedule Your Pest Assessment
Complete the for below to schedule your inspection with Ennis Exterminating