Professional Pest Management For Sharpsburg, GA Properties
A small town at the border of the greater Atlanta metropolitan area, Sharpsburg, Georgia is located along the eastern bend of Coweta County. This extremely historic area is filled with landmarks of all shapes and sizes, including courthouses, government buildings, and commemorative plaques. The towns of Haralson, Moreland, and Turin are located only a few minutes' drive from the city center, all of which are within driving distance of downtown Atlanta. Living in Sharpsburg, GA gives residents the best of both worlds. On one hand, an incredible variety of things to do lies just beyond the curve of the road. On the other, the town is secluded and quiet enough to help busy folks escape the hustle and bustle of hectic city life.

Living this close to all the action does come with many benefits, but pest species such as roaches, rodents, and mosquitoes are no less interested in your property because of your distance from the big city. In fact, some homes and businesses in Sharpsburg experience elevated levels of pest activity during the mid-summer to the early fall season. Protecting you from destruction related to pests or wildlife species, the team at Ennis Exterminating Company has spent a lifetime eliminating vermin before they ever step foot inside your home. Our dedicated crew of lifelong pest control experts, treatment officials, and inspection professionals have been helping Sharpsburg, GA residents stay pest-free for over 20 years.
Interested to see how we could make your life a little less buggy? Get in touch with us via phone, contact form, or a one-on-one initial service when you reach out to the Ennis Exterminating Company headquarters now.

Residential Pest Control In Sharpsburg, GA
Keeping your home in tip-top shape takes time, sweat, and a whole lot of dedication. Throwing a monkey wrench of pests into the mix certainly doesn't make things any easier. From cockroaches to backyard fleas and ticks, it can be difficult to prevent pests from taking over without the help of a professional home pest control team. Ennis Exterminating Company keeps residential properties secure by investing in a mixture of speed, quality, and efficiency. We show pests to the door: exactly where they should have been in the first place!
Why choose the team at Ennis Exterminating Company for your residential pest control plan?
We aren't afraid of getting dirty while we work. If you need us to address a problem, we're going to address it! In Ennis Exterminating Company style, of course.
We guarantee that your pest problems will be gone after our treatment system is done. Still seeing insects or wildlife species around the property? Call us back! Our 100% Ennis Exterminating Company guarantees that if pests come back, we come back. Free of charge!
We are proud of the work we have accomplished around the Sharpsburg, GA area. We make our clients 100% satisfied by always going the extra mile, no matter what it takes. We promise!
Ready to get started? Ennis Exterminating Company is ready to take your call.
The Importance Of Pro Termite Control In Sharpsburg, GA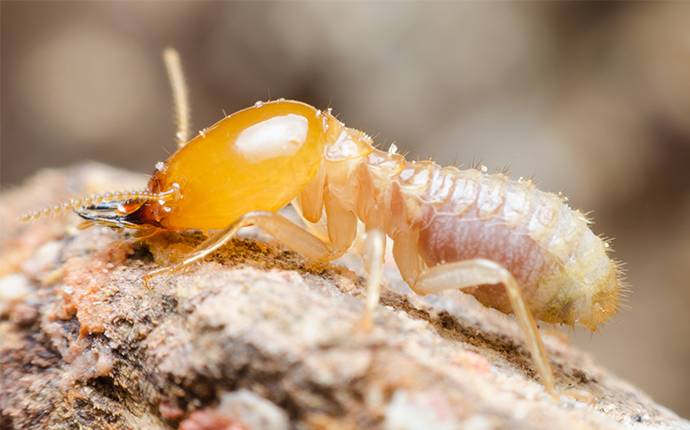 Termites are serious pests that create both internal and external problems for homeowners all over Sharpsburg. That's why investing in a termite control program is fundamentally important to the success of a home or business.

Termite control is a need for every property owner in Sharpsburg, GA. Here are some reasons why:
Termites eat wood 24/7, 365 days a year.
Termites can chew through a 2x4 wooden board in just a few years.
Termites may allow other pests to gain access to your home.
Don't wait for protection. Contact Ennis Exterminating Company for termite prevention treatments today.
Are The Mosquitoes In My Sharpsburg, GA Yard Dangerous?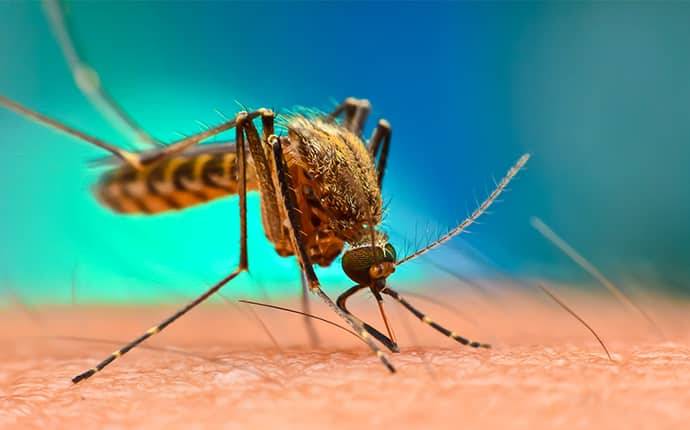 Mosquitoes and their bites are common occurrences around the Sharpsburg area, but what you might not know is that every puncture they make could lead to a risk for disease. Mosquito diseases include:
Malaria
West Nile Virus
Yellow Fever
Protect yourself and those you love with seasonal mosquito abatement programs from Ennis Exterminating Company.
Commercial Pest Control In Sharpsburg, GA
he town of Sharpsburg, GA is a tight-knit community, and their business owners are committed to giving their very best to the clients that walk through the front door. In the very same way, the crew at Ennis Exterminating Company is passionate about helping our small business friends and neighbors get the protection they need against insipid pest activity. We are proud to serve many unique industries and organizations around Sharpsburg, GA, including but not limited to:
Food Prep Or Fast Food Services
Overnight Accommodations & Hospitality
Storage Units
Office Buildings
Schools & Universities
If your industry isn't on the list, no worries! Ennis Exterminating Company will assist with virtually any pest, industry, or commercial pest control need. Book an inspection today to get the ball rolling now.
Schedule Your Pest Assessment
Complete the for below to schedule your inspection with Ennis Exterminating