Total Pest Protection For Senoia, Georgia
Senoia, GA, is a wonderful town filled with historic homes, friendly neighbors, and family values. It offers residents and visitors a hometown, leisurely feel, and provides a great escape from the hustle and bustle of city life. Living here is all about feeling comfortable. However, things aren't always so calm, specifically when pests get into our homes and businesses. The best way to protect your Senoia property from an infestation is to reach out to pest professionals and secure ongoing services.
Ennis Exterminating is here to address all of your pest problems. We are a family owned and operated company that has been protecting the local community from pest infestations since 1999. Our certified team services homes and businesses throughout Coweta County and the surrounding area. From ant infestations, carpenter bees, spiders, and scorpions, to termites, cockroaches, mice, and fleas, we deal with all kind of common area pests. Give us a call today to discuss your residential or commercial pest control needs.
Home Pest Control In Senoia, GA
It's truly a blessing to own a home here in Senoia, but unfortunately, pests feel just as blessed when they get into our houses. Your property is vulnerable to pest activity, and that puts you at risk for household infestations. Our residential pest control services give you the year-round pest coverage that you and your loved ones deserve.
Some of our treatments include the following:
Spot treatment of interior (including attic and crawlspace)
Exterior perimeter treatment three feet up and three feet out
Removal of spider webs and accessible wasps nests
Fire ant mound treatment within 20 feet
We've serviced over 580 residential properties in the area, and we're here to help you. Our team of expert technicians works hard to bring you the very best pest protection possible, and we don't stop until the job is done. Reach out for your free, over-the-phone quote.
The Secret To Effective Termite Control In Senoia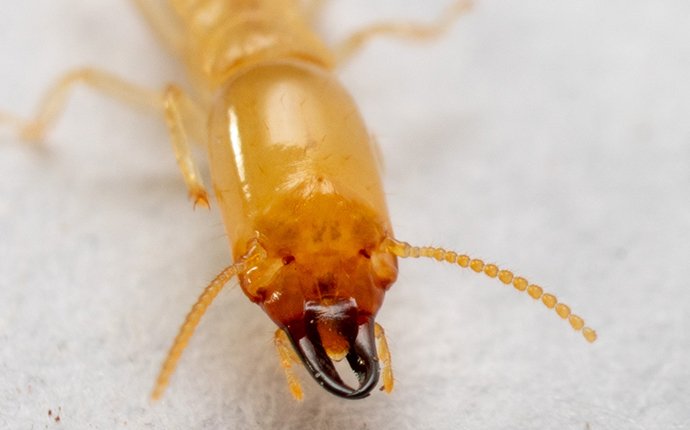 Termites are wood-eating pests with the ability to cause large-scale destruction. As they feed on the structure of your home or business, they weaken the construction from the inside out, endangering everyone on the property.
If you want to prevent the nightmare that comes with termite damage, there are some things to keep in mind:
Block off entry points: Fix rotten areas of the structure to prevent termite access into the property. Be sure to use weatherstripping around all doors and windows.
Eliminate excess moisture around the property: Since termites are moisture pests, they rely on the water on your property. Install a dehumidifier in moisture-rich areas, fix any plumbing issues, and keep downspouts extended away from your structure.
Be aware of the wood on your property: Get rid of any rotting or moisture-damaged wood. Make sure to keep woodpiles away from the perimeter of your structure and avoid any wood-to-soil contact.
These tips can help minimize your chances of experiencing termite activity, but none of them are entirely effective on their own. The most reliable source of quality termite control and prevention is regular services from the pros. Reach out to the team at Ennis Exterminating for your free, over-the-phone estimate.
How Senoia Residents Can Keep Stinging Insects Out Of Their Yards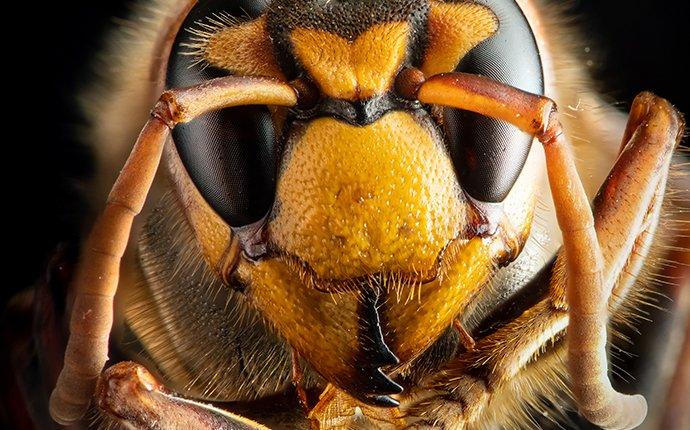 Senoia is home to many stinging insects, the most popular ones being yellow jackets, wasps, hornets, mud daubers, and carpenter bees. They mostly live outdoors, feeding on other insects and nectar to sustain themselves. Unfortunately, your yard is the ideal location for them to settle down.
If you want to be proactive in your efforts to keep stinging insects out of your yard, here are some tips to keep in mind:
Cover up holes in the ground with cement or grass.
Eliminate sources of food (human and pet food) and don't leave food outside.
Keep all doors and windows shut when possible.
Keep an eye out for wasp nests in the shed, garage, wall cavities, etc.
Keep garbage cans tightly sealed and cover any piles of compost.
Pick up trash and clean spills as soon as they happen.
Use caulking the seal cracks and crevices around the porch.
There are many reasons why stinging insects are attracted to your property, and it can be overwhelming to tackle them on your own. That's why Ennis Exterminating is here to deal with them for you. Our team will effectively reduce these conducive conditions and prevent the presence of stinging insects all year long.
Commercial Pest Control In Senoia, GA
Here at Ennis Exterminating, we offer comprehensive commercial pest control solutions that Senoia business owners can rely on. We've serviced over 50 local businesses, ranging from office buildings, warehouses, churches, and schools, to retail establishments and gas stations.
Reach out today to get started. We'll perform a free inspection and initial treatment on the same day, addressing your immediate problems first and then putting in place the proper preventative measures to keep your facility protected all year. Our monthly follow-up services are scheduled at your convenience, and our team is here to offer you guidance moving forward.
Schedule Your Pest Assessment
Complete the for below to schedule your inspection with Ennis Exterminating