Total Pest Protection For Peachtree City, Georgia
Peachtree City, GA, is the perfect weekend getaway. It offers scenic views along over 100 miles of paths, and everyone travels by golf cart. What could be better? Unfortunately, pests also love it here. Local pest populations are a year-round presence here in Peachtree City, and they can have a lot of negative consequences for your property and everyone inside of it. That's why we highly recommend securing ongoing services from pest professionals. Ennis Exterminating is here to help.
Our local, family owned and operated company is passionate about protecting the local community with quality pest protection. We've been providing dependable residential and commercial pest control services since 1999, bringing over two decades of experience to the table. We're proud to service properties throughout Fayette County and the surrounding areas, keeping the area safe and protected all year long. Reach out today to get a free, over-the-phone estimate.
Home Pest Control In Peachtree City, GA
Your Peachtree City home is very attractive to local area pests, and that puts you and your loved ones in harm's way. A household infestation is a dangerous occurrence that homeowners should be wary of, and that's why we recommend professional pest control services. Our residential pest control solutions have protected over 580 homes in the area. We start with a thorough assessment to familiarize ourselves with the situation.
With our extensive 58 Point Pest Assessment, we detect conducive conditions and areas in need of preventative control, take measurements and photos of the entire home, and consult with the customer about evaluation and pricing.
After we finish consulting with the customer, we get right to work treating the property. Our treatments are always thorough and always safe for you and your family. We are Certified Pest Control Operators of Georgia, and we bring an unparalleled level of professionalism to every job we do. Get in touch with the team at Ennis Exterminating today to discuss your residential pest control needs.
The Four Best Ways To Control Mice In Your Peachtree City Business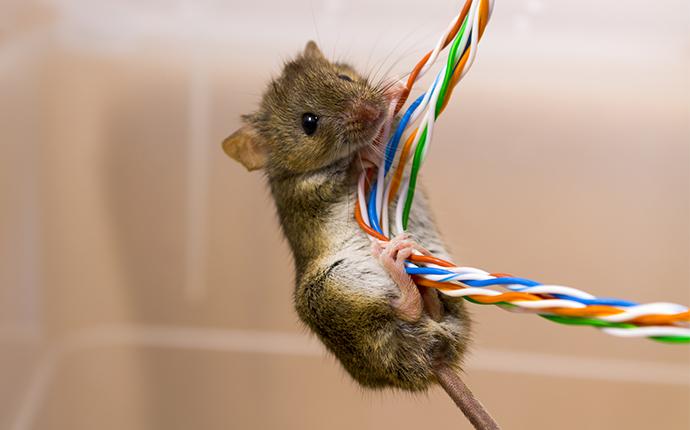 Mice don't belong in your Peachtree City business. They contaminate your entire facility, and they can damage the structure of the property as a whole. That's why it's a good idea to be proactive in your prevention efforts.
Here are four of the best ways to deter mice from entering your business:
Block off entry points, and seal up all cracks and crevices.
Eliminate clutter and wipe up spills right away.
Eliminate food sources and store food properly.
Reduce excess moisture throughout the facility.
These methods can prove helpful, but your best bet is still professional pest control services. Here at Ennis Exterminating, we provide complete rodent control and prevention services that local business owners can depend on throughout the year. We promise to eliminate mice from your property and keep them out, so call us right away.
What Is Attracting Ants To My Peachtree City Home?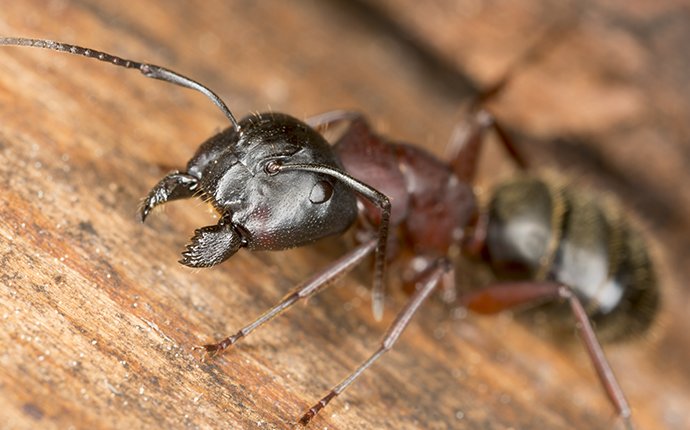 It's a reality none of us want to face, but sometimes we can be partly to blame for household pest infestations. It's not intentional, of course, but it's good to be aware of the habits that may be attracting them to your property.
When it comes to ants, there are a number of things you may be doing to make your property conducive to infestations, such as:
Forgetting to repair torn window and door screens.
Leaving windows and doors open for long periods.
Ignoring messes, spills, crumbs, dirty dishes, or sugary residue.
Neglecting entry points, like gaps and cracks in the foundation, walls, and siding.
Improperly storing food sources, leaving food easily accessible.
Leaving sources of standing water around the property.
Changing these habits can go a long way in preventing ants, but none of them are entirely reliable on their own. The most effective way to deal with an ant problem is with ongoing services from the pros. The team at Ennis Exterminating offers comprehensive ant control and prevention services that give you lasting protection you can count on. Call us to learn more.
Commercial Pest Control In Peachtree City, GA
The best way to guard your Peachtree City business against a pest infestation is to contact professionals. Ennis Exterminating provides comprehensive commercial pest control solutions that local business owners can depend on. After our extensive 58 Point Pest Assessment, we get to work treating the premises from the inside out.
Going forward, we'll continue to keep your property free of pests with our monthly follow-up services, which are vital to any commercial pest control plan. We'll return to your facility every month to re-treat, providing continuous coverage from business-destroying pests. These follow-up services include both interior and exterior treatments.
Having protected over 50 local businesses from pest infestations, we work with a lot of different facilities. Some of the properties we work with include office buildings, warehouses, churches, schools, retail establishments, and gas stations. Whatever your pest problem, give us a call today, and we'll deal with it together.
Schedule Your Pest Assessment
Complete the for below to schedule your inspection with Ennis Exterminating