Total Pest Protection For Newnan, Georgia
Newnan, GA, is a lovely town comprised of six historic districts and streets lined with beautiful Victorian-style homes. Unfortunately, things can turn ugly pretty quickly when pest activity enters the picture. The occurrence of pest infestations can be seriously detrimental to your home or business and all those inside of it. It's a real nightmare that no property owner wants to deal with, and that's why we're here to deal with it for you.
Ennis Exterminating is proud to provide quality pest control services to properties throughout Coweta County and the surrounding areas. Since 1999, our local, family owned and operated company has been offering residential and commercial pest control solutions. We are Certified Pest Control Operators of Georgia, and we work hard to bring you year-round pest protection that you can feel good about. Contact us today to get your complimentary over-the-phone estimate; we're here to help.
Home Pest Control In Newnan, GA
Known as "The City of Homes," Newnan is filled with beautiful houses and lovely people. However, pests also think your home is beautiful, and they're eager to get inside to access sources of food, water, and shelter. That exposes you and your family to household pest infestations, and that's a serious occurrence that you must avoid at all costs. Here at Ennis Exterminating, our residential pest control solutions give homeowners peace of mind knowing they're protected.
We offer year-round coverage from a long list of common area pests, some of which include ants, cockroaches, spiders, scorpions, carpenter bees, stinging insects, mice, ticks, fleas, termites, and mosquitoes. From our initial inspection through every follow-up visit, our team is by your side every step of the way. We provide free re-service if pests return between scheduled service visits, and our one-time services come with a 30-day warranty. Get in touch with us to learn more about our home pest solutions, and we'll get the ball rolling.
What Newnan Residents Need To Know About Termite Control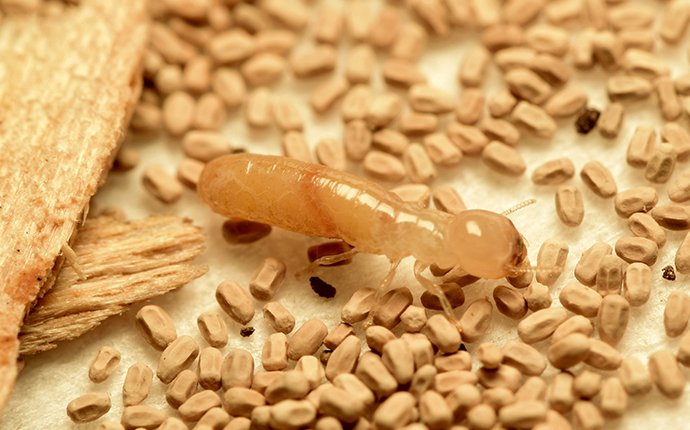 As a local homeowner, you should be aware of the threat of a termite infestation. Termites cause serious property damage, compromising the structure of your home and the safety of everyone on the property. As these wood-eating pests feed on the structural timbers of your house, they weaken the construction and cause it to rot over time.
Putting aside the fact that termite damage threatens your safety, there are also serious financial repercussions. Most homeowners' insurance doesn't cover termite damage, which means it can cost even more. The NPMA estimates that termite repair and prevention services cost U.S. home and business owners over five billion dollars every year.
If you want to effectively reduce your chances of experiencing a termite infestation, we strongly suggest you contact pest professionals.
Call Ennis Exterminating to deal with these destructive wood-eaters effectively. Our team will successfully exterminate them from the property and prevent them going forward.
How Do Mice Make Their Way Into Newnan Homes?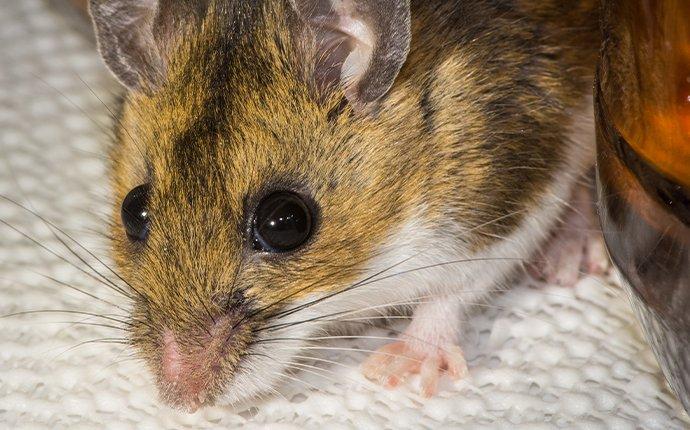 It's upsetting to discover the presence of mice in your Newnan home. One of the first things you wonder is how they got inside in the first place. Well, often, their natural nesting areas are destroyed due to harsh weather conditions or excessive flooding. When these conditions push mice out of their homes, they seek higher ground and somewhere new to live. Your home is the perfect place.
Mice make their way into your home through the attic, the roof, the foundation, the basement, walls, and crawlspaces. Wherever there is damage to your property, rodents have easy access. They are known for chewing through siding, sheetrock, boxes, and whatever they can sink their teeth into in order to find shelter within your house.
While there are a variety of prevention methods you can take to avoid infestations, the only surefire way to rid your property of mice is to call on the professionals.
Reach out to Ennis Exterminating today to address all of your rodent control and prevention needs; we're here to help.
Commercial Pest Control In Newnan, GA
Running a business is a non-stop job. There are always a million things to do, and you don't need another thing added to the list. Pest infestations can run you out of business, which is why we highly recommend you get commercial pest control services from the pros. Ennis Exterminating provides Newnan businesses with comprehensive pest treatments that promise lasting results.
Our process includes the following:
Spot treatment of interior (including attic and crawlspace)
Exterior perimeter treatment three feet up and three feet out
Removal of spider webs and accessible wasps nests
Fire ant mound treatment within 20 ft.
After we finish the treatment, we come back monthly to follow up. We've serviced over 50 local businesses, including a broad range of facilities such as office buildings, warehouses, churches, schools, retail establishments, and gas stations. For guaranteed pest protection for the business you've worked so hard to build, get in touch with us today. We'll set up your pest assessment right away.
Schedule Your Pest Assessment
Complete the for below to schedule your inspection with Ennis Exterminating