Professional Pest Management For Morrow, GA Properties
Morrow, GA, is a small town with fewer than 7,000 people. We're known for being home to Clayton State University, and Reynolds Nature Preserve, offering residents all kinds of opportunities and natural beauty to behold. Not so beautiful, however, are the local pests trying to get into our homes and businesses. That's right, these unwelcome intruders are a year-round threat, and if you own property here in Morrow, it's important to consider your pest control needs.

Ennis Exterminating is here to help. We are a local, family-owned and operated pest control company that has been providing residential and commercial pest solutions to properties throughout Clayton County and the surrounding areas since 1999. As Certified Pest Control Operators of Georgia, our team brings you year-round pest protection that you can count on. Get in touch with us today to get started.
Residential Pest Control In Morrow, GA
If pests get into your Morrow home, you and your loved ones are put in harm's way. Not only can pests cause extensive property damage, but they can also lead to widespread contamination. That means your safety and health are at risk, and that's why professional protection is so important.

Here at Ennis Exterminating, we're committed to keeping local homes protected from household infestation. Our team of certified technicians brings over 20 years of experience and expertise to every job that we do. Our residential process starts with a 58-point pest assessment, where we thoroughly inspect the property and take detailed notes on our findings. The inspection includes:
Detecting conducive conditions.

Identifying areas in need of preventative control.

Taking measurements of the entire home.

Photographing the entire exterior of the home.
Once we determine the nature of your infestation, we'll come up with an appropriate treatment strategy to cater to your needs. During our initial service visit, we provide a variety of residential services, including:
Spot treatment of interior (including attic and crawlspace).

Exterior perimeter treatment three feet up, and three feet out.

Removal of spider webs and accessible wasp nests.

Fire ant mound treatment within 20 feet.
We provide free re-service if pests return between scheduled service visits, and our one-time services come with a 30-day warranty. Contact us today for your complimentary, over-the-phone estimate.
Termite Control: Five Tips For Morrow Homeowners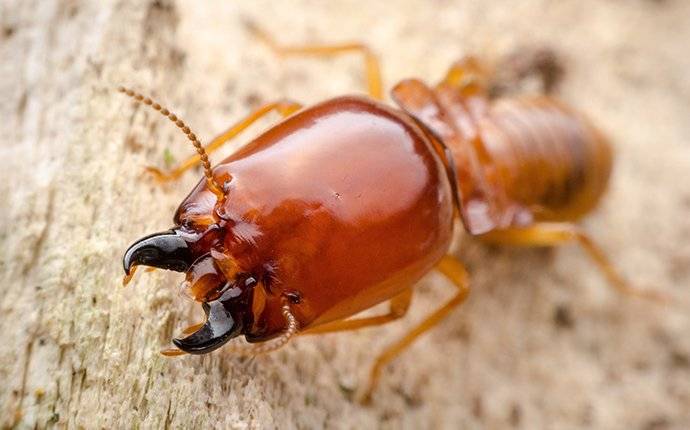 Termite damage can be seriously devastating for Morrow homeowners, seeing as these wood-eating pests feed on and nest inside the structural timbers of your home, threatening the structural integrity of your house from the inside out. That's why termite prevention is so important. Here are five termite control tips to keep in mind:
1. Apply weather stripping around all your windows and doors.

2. Eliminate rotting or moisture damaged wood from the property.

3. Keep wood stored away from the perimeter of your house.

4. Reduce any sources of excess moisture around the property.

5. Thoroughly inspect all wood before bringing it onto your property.
While being proactive in your prevention efforts is a great idea, the truth is that termites can still be a problem. If you suspect termite activity on your property, reach out to Ennis Exterminating today. Our termite control and prevention services give you year-round protection from the dangers of termite infestation.
How Dangerous Are Spiders In Morrow, GA?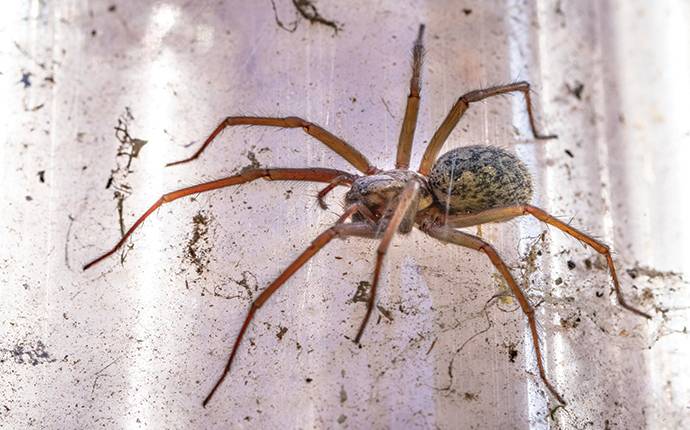 The thought of spiders in your Morrow home or business is certainly cringe-worthy, but other than the ick-factor, are they really that dangerous? Sure, spider infestation is intrusive and unpleasant, but the truth is that most spiders are harmless.

While all spiders are venomous, and some spiders do bite, most spider species aren't a real threat because their venom isn't poisonous. Obviously, there are exceptions, such as notoriously poisonous spiders like black widows and brown recluse. But, for the most part, spiders are more of a nuisance than a real threat.

Still, no one wants spiders hanging around their space. For guaranteed spider control and prevention services for your Morrow property, call Ennis Exterminating today. We are familiar with common area spider species, such as cellar spiders, wolf spiders, and black widows, and we're here to eliminate them from your home or business. Our team will keep them out for good.
Commercial Pest Control In Morrow, GA
The most effective way to guard your Morrow business from pests is to get in touch with your local pest professionals. Our commercial pest control solutions are here to give your business comprehensive coverage from pest infestation. We deal with a lot of common area pests, such as ants, cockroaches, spiders, scorpions, carpenter bees, stinging insects, mice, ticks, fleas, termites, and mosquitoes.

First, we perform a free inspection and initial treatment on the same day, addressing immediate problems first, and then implementing necessary preventative measures to keep your facility protected all year. We've serviced over 50 businesses with complete pest solutions, working with a variety of facilities including office buildings, warehouses, churches, schools, retail buildings, and gas stations. Call today; we're here to help you.
Schedule Your Pest Assessment
Complete the for below to schedule your inspection with Ennis Exterminating