Total Pest Protection For McDonough, Georgia
Only 30 miles south of Atlanta, the town of McDonough, GA, is an exciting place to be. There are festivals and shows all year long, bringing visitors to our charming downtown and historic town square. That includes pests, unfortunately. Pests are active year-round here in McDonough, and that means our homes and businesses are vulnerable to pest infestations. If you want to guard your property against the dangers of an infestation effectively, it's important to secure help from experts.
Ennis Exterminating is a family owned and operated pest control company that services properties throughout Henry County and the surrounding areas. We've been servicing local homes and businesses since 1999, bringing over 20 years of industry experience to every job that we do. Whatever kind of pest problem you're facing on your McDonough property, we are eager to help you. Contact us today for your complimentary, over-the-phone estimate.
Home Pest Control In McDonough, GA
The best way to protect your McDonough home from the detriments of a household pest infestation is to rely on the experts. We are proud to service over 580 residents with complete home pest control solutions. Starting with an extensive inspection, we review every nook of cranny of the property to determine your needs:
Our 58 Point Pest Assessment includes:
Conducive conditions
Areas in need of preventative control
Measurement of the entire home
Photos of the entire exterior
After we finish inspection of the property, we have a consultation with the customer to discuss the findings of our evaluation and pricing options. When we perform our initial service visit, we offer a lot of different treatments customized to address your particular pest problem.
Our initial service visit includes:
Spot treatment of interior (including attic and crawlspace)
Exterior perimeter treatment three feet up and three feet out
Removal of spider webs and accessible wasps nests
Fire ant mound treatment within 20 feet
After we finish servicing the property, we will follow up with you to make sure your home remains pest-free all year long. We provide ongoing exterior services, and interior as needed. Reach out to the team at Ennis Exterminating to address your residential pest control needs today.
Which Mice Control Method Is Best For McDonough Homes?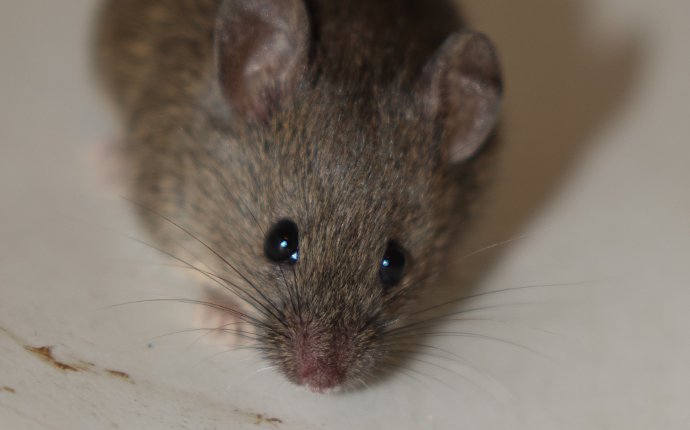 When it comes to mice, no one wants to discover these unwelcome intruders in their home. If you're going to minimize your chances of getting mice in your McDonough home, there are some general measures you can take to reduce attractants and access points.
Maintaining cleanliness is the first thing to remember. Wiping up spills, cleaning up crumbs, eliminating clutter around the home, and never leaving food out (both human and pet) is essential. You must also keep your food properly stored in gnaw-proof containers. Eliminating entry points is also key in rodent prevention. Block off cracks and crevices, and seal up access points.
These efforts are undoubtedly a great place to start, but for comprehensive, year-round protection from mice, contact the team at Ennis Exterminating today. Our team has the experience to accurately identify and remove mice from your property, and we'll work with you to find the right solution for your home – guaranteed!
Four Ways To Avoid Scorpions On Your McDonough Property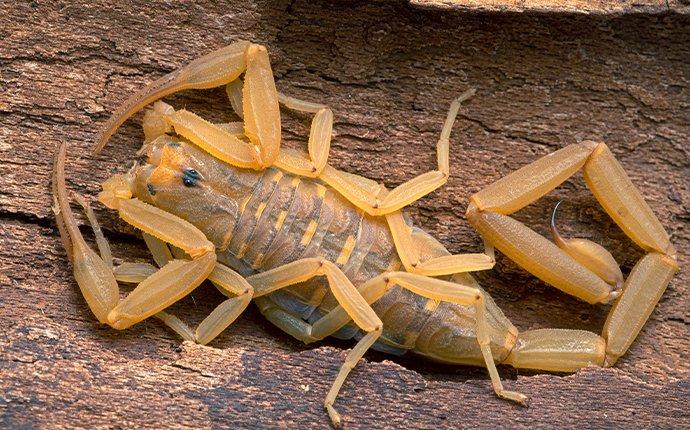 Scorpions are intimidating pests with dangerous stingers. It's safe to say you don't want them on your McDonough property. That's why it's so important to take precautionary measures.
If you're going to avoid scorpions, here are four preventative measures you can take:
Avoid walking barefoot around your property, pool, or garage.
Eliminate harborage sites around the property, such as woodpiles, trash, and debris.
Store firewood off the ground, away from the perimeter of the structure.
Use caulk to seal cracks and holes on the outside and properly block off garage and entry doors.
While these preventative tips are certainly helpful, your best bet is still to rely on the pest professionals. Here at Ennis Exterminating, we offer complete scorpion control and prevention services that local home and business owners can feel good about. We'll give you the safety and peace of mind that comes with knowing your property is totally scorpion free. Contact us today to learn more.
Commercial Pest Control In McDonough, GA
Your McDonough business is full of pest attractants, which means your entire operation is at risk. Not only can a pest infestation ruin your facility, but it can also have detrimental effects on your reputation, your employees and customers, and your ability to run your business effectively. Here at Ennis Exterminating, we offer dependable commercial pest control solutions that provide local business owners with year-round coverage from various local pest species.
Some of the common area intruders we deal with include ants, cockroaches, spiders, scorpions, carpenter bees, stinging insects, mice, ticks, fleas, termites, and mosquitoes. Whatever pest situation you're facing, you're not in it alone. We've serviced over 50 businesses with complete pest solutions, working with a variety of facilities such as office buildings, warehouses, churches, schools, retail establishments, and gas stations. Get in touch with us to learn more about our commercial pest control services and how we can help you.
Schedule Your Pest Assessment
Complete the for below to schedule your inspection with Ennis Exterminating