Professional Pest Management For Jackson, GA Properties
Known for its rich culture and historic ties, the city of Jackson is brimming with local businesses, diverse eateries, and big-city amenities, while also providing the iconic Southern charm. With Atlanta and Macon close by, and Piedmont National Wildlife Refuge only a stone's throw away, residents here have it all. Temperatures in Jackson range from mild to very warm, and all with a dose of humidity and moisture. And while this weather is bearable for most people, it also means many opportunities for pests to make themselves known.
At Ennis Exterminating, we have more than 20 years of experience protecting local homeowners and businesses from a variety of pest problems. Our team is certified with the state of Georgia and ready to offer a comprehensive selection of pest control services. And with all of our treatments backed by our 100% satisfaction guarantee, you will always be in good hands. For more information on our services and to schedule your assessment visit, contact us today.
Residential Pest Control In Jackson, GA
At Ennis Exterminating, we look to make pests a past problem. We start by providing homeowners with our extensive 58-point inspection, which ensures our thorough familiarity with your property. From there, we treat your immediate needs whether those are inside or outside of your home. Next, we focus on putting into place treatments that prevent pests from returning. This may mean paying special attention to your crawl spaces or even the basement. Once we've treated your property, we'll work with you to develop a follow-up schedule to ensure your home remains pest-free during every season.
If your pest control needs are beyond the description of general pest control, we also offer pest-specific treatments for mosquitoes, termites, and stinging insects. But no matter what services you employ us for, you will always receive our pest-free guarantee. To learn more about our residential pest control offerings, contact us today.
What Are Termite Swarmers & What Do They Mean For My Jackson Property?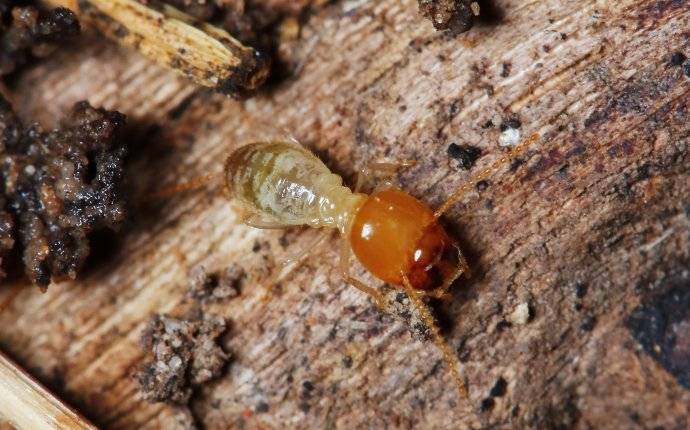 Termites are a big issue for many homeowners in Jackson and across the country, with their damages totaling approximately five billion dollars each year. But understanding the complexities of a potential termite problem is imperative in limiting your exposure to one. Here is what you need to know about termite swarmers and what they mean for you:
The swarmer is produced inside the colony and is the winged reproductive adult that leaves in order to start its own colony.

If the swarmer is unable to flee your home, they may simply die. However, if they are able to make their way out, that's when they seek to build a colony.

Killing the swarmer will not fix your problem because it does not get to the bottom of the infestation.

The swarmers themselves do not cause structural damage, however, it does leave you susceptible to future termite activity.
With professional assistance from Ennis Exterminating, you can ensure that your Jackson property is free from termites. We provide thorough inspections, treatments suited to the unique species you're dealing with, follow-ups, pre-construction treatments, and Wood-Destroying Insect Reports. And with more than 20 years of experience working with local property owners, we're the termite experts you can turn to. Contact us today for more information on how we can keep your property termite-free.
Ant Management Tips For Jackson Homeowners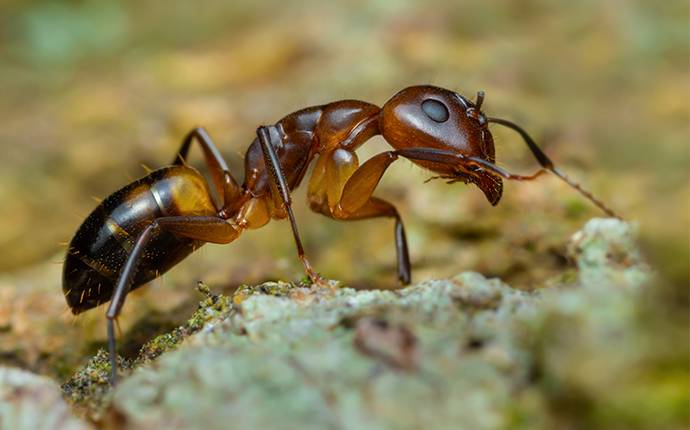 Ants might be mostly just a nuisance, but they are unwanted in Jackson homes nonetheless. Here are a few key ant management tips that all homeowners should implement:
Ensure that your home is secure. If you spot cracks in your home's foundation, patch them up. Fill any gaps around your windows and doors with weather stripping, replace worn window screens, and use door sweeps where needed.

Store your food properly. Ants are primarily after your food, so always keep it in airtight containers and avoid leaving anything on the counter or in the fridge that's uncovered.

Keep your trash covered. Always use a garbage bin with a lid to make it less attractive, take out the trash regularly, and be sure that there are no food spills or crumbs.

Address moisture issues. When you spot a leaky faucet, pipe, showerhead, or even a toilet, fix it immediately rather than letting it continue.
As Jackson's most common nuisance pest, keeping ants out of your home can prove rather difficult. That's why for the ultimate protection from ants no matter the season, contact Ennis Exterminating today.
Commercial Pest Control In Jackson, GA
Your daily life can be chaotic as a local business owner, which is why at Ennis Exterminating, we look to make the commercial pest control process as streamlined and straightforward as possible. When you contact our team, we begin each customer journey with a thorough 58-point inspection that takes into account every angle of your property. From there, we work with business owners to design and implement a pest control plan that will be suited to both rid your property of any current pest activity and prevent future pests from returning. And with the addition of reliable customer support, you can rest assured that you've got someone who's always there to tend to your needs. If your business could benefit from ongoing pest control, contact us today to learn more.
Schedule Your Pest Assessment
Complete the for below to schedule your inspection with Ennis Exterminating