Comprehensive Pest Protection For Your Fayetteville Home
Whether you spend a lot of time in your Fayetteville home or are only there to sleep each night, you want the place you call home to be a safe and healthy place to live. If pests get inside, they can damage your house and belongings, spread illness-causing germs all over, and generally make it a very unpleasant space.
Ennis Exterminating has been serving the homes of Fayetteville and the surrounding areas for over 20 years with trusted pest control services. As a local company, we have been working with the pests common to Georgia for two decades. We have the training and equipment to effectively and thoroughly eliminate your pest problems.
Residential Pest Control From Ennis Exterminating
Providing you with the pest control your house needs requires personalized care. We get to know your house before we develop a pest control plan by performing a comprehensive 58-point pest assessment. During this assessment, we'll look for pest activity and conducive conditions that you can alter to reduce the things that attract pests to your property. We'll take photos and measurements, then use all the information we gather to provide you with an evaluation and quote.
When we treat your home, we begin by focusing on your immediate needs, which will look a little different from home to home, but the goal is to eliminate the pest infestations currently in or around your house. We'll then focus on preventative measures to keep pests from returning.
Our treatment includes interior spot treatments as needed, including in the attic and crawl space. We treat the exterior perimeter three feet up the sides of your foundation and three feet out on the ground. We'll remove spider webs and wasps nests up to 15 feet, and we'll treat fire ant mounds up to 20 feet away from your house.
We recommend follow-up treatments to keep your home protected from pests continuously. During these treatments, we treat the exterior only as a preventative treatment. If interior service is needed, we'll include it upon request.
What To Expect For Each Service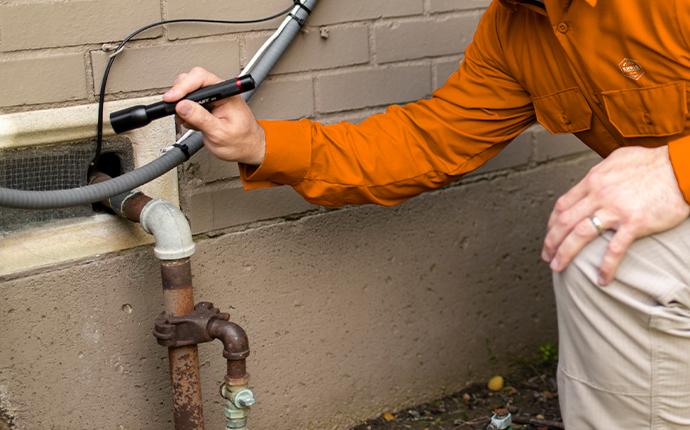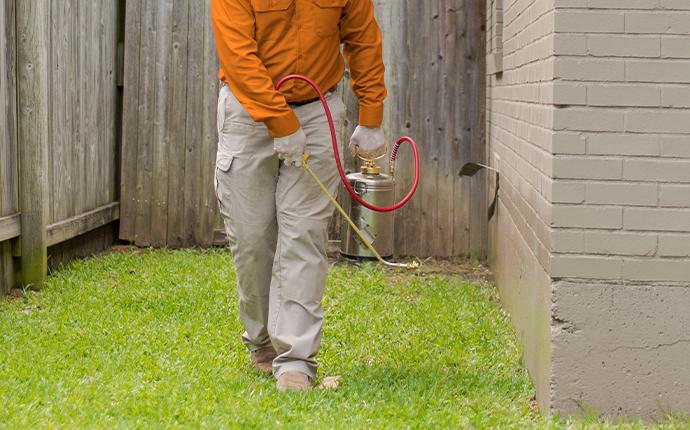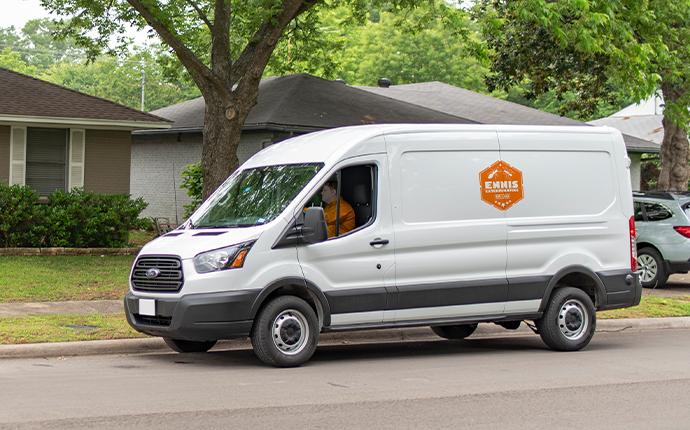 Specialty Pest Control Services
In addition to our general pest control services, we offer several additional services that target specific pests:
Termite Control
Our termite control provides 24/7 protection from termites and the damage they cause.
Mosquito Control
Our mosquito control treats your lawn to protect it from mosquitoes, ticks, and fleas.
Stinging Insect Control
Our stinging insect treatment provides protection against wasps, hornets, mud daubers, and yellow jackets.
Frequently Asked Questions (FAQs)
Are your services guaranteed?
They are. For our customers who receive recurring services, if you experience a pest problem in between regularly scheduled services, simply call us, and we'll return to your home to treat the problem, free of charge. For our customers who receive one-time treatments, your service includes a 30-day warranty.
Do you offer same-day services?
As often as possible, we offer same-day services. If you have a pest problem that needs immediate attention, contact us, and we'll do our best to get to your house that same day.
Can I get a free quote?
Yes! Contact us to give us some information about what you're experiencing, and we'll provide you with a free quote right over the phone.
Schedule Your Pest Assessment
Complete the for below to schedule your inspection with Ennis Exterminating