Professional Pest Management For Hampton, GA
Properties
Located on the outskirts of Atlanta, the suburb of Hampton is community-focused, with good schools, well-maintained parks, and local businesses. It's a highly desirable location for individuals and families alike for all that it has to offer. The area experiences significant warmth, peppered with humidity, all year long. This makes for an enjoyable climate but also one that attracts pests like termites, mosquitoes, cockroaches, rodents, and more.
For more than 20 years, Ennis Exterminating has been providing area businesses and homeowners with the best pest control around. Our team is highly trained, the customer support we offer is unparalleled, and we provide a 58-point assessment of inspection findings to all clients. We're ready to keep your property safe year-round and no matter the issue you might be facing. Whether it's termites, bed bugs, mosquitoes, rodents, wildlife, ants, or more, we can help. At Ennis Exterminating, we are trustworthy, helpful, and friendly. We believe that everyone deserves to live pest-free, and it's our mission to make that a reality.
Contact us today for more information about keeping your property pest-free.
Residential Pest Control In Hampton, GA
At Ennis Exterminating, we're a family-owned and -operated business, which means that we treat every homeowner as if they were our own family. That means providing the best customer service, safe and effective treatments, and an overall professionalism that keeps our clients coming back. We provide every potential client with our extensive 58-point assessment so that everyone can understand the entirety of your situation and goals. Together, we'll develop a treatment and maintenance plan that suits your budget and your schedule. And for the most pervasive pests, we offer specialty services for mosquitoes, termites, and stinging insects. Our comprehensive home pest control will ensure that your home remains free from pests all year long. Contact us today for more information and to receive your no-cost, no-obligation inspection today.
What You Ought To Know About The Carpenter Bees In Hampton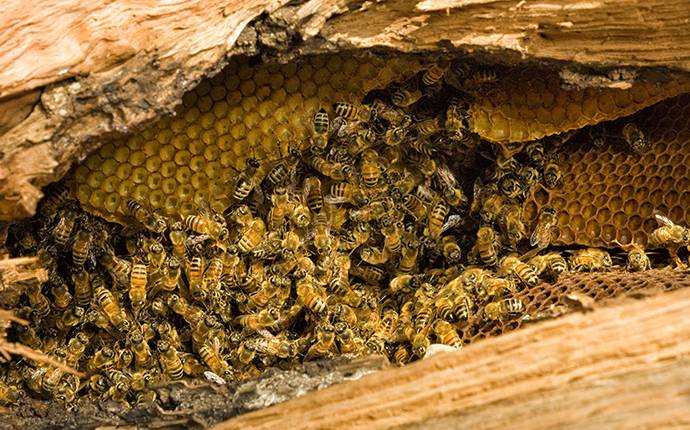 Because carpenter beers are not social in nature, they create individual nests that are harder to spot. Meanwhile, they're busy causing structural damage to your Hampton property that you may not even initially be aware of. Here are a few things that you should know about carpenter bees, how they work, and what you can do about them:
It's the female carpenter bee that chews through wood in order to find a safe place to lay their eggs. They typically look for decks and fences, but any untreated wood around your property is fair game.

A few signs of carpenter bees at work include sawdust piles, fecal matter stains, and very precise holes made in wood.

Because these bees seek out weathered wood, homeowners should look to paint, stain, or seal any wood around their property in order to protect it.
If you suspect carpenter bee activity on your property, contact the professionals at Ennis Exterminating today.
Little-Known Ways Mice Can Sneak Into Your Hampton Home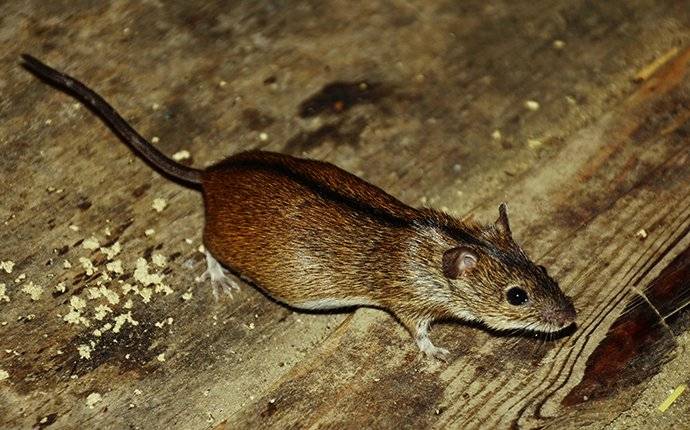 Mice look to humans for everything: food, water, and shelter. So it's no surprise that they are very crafty when it comes to getting inside your Hampton home. Here are a few of the ways that mice may find themselves inside your property:
Through cracks and crevices found in your foundation, walls, or floors.

Via openings around ceilings, doors, and windows.

By working their way through sewer lines.
Handling mice is not something you want to attempt on your own. Not only do mice breed rapidly, but they also carry dangerous pathogens like salmonella and hantavirus in their fecal matter, urine, and saliva. If you suspect mouse activity or are looking to prevent it, contact the professionals at Ennis Exterminating today for mouse control.
Commercial Pest Control In Hampton, GA
When pests happen to your business, the damage they cause can be devastating. That's why it's our mission at Ennis Exterminating to provide businesses of the greater Atlanta area with the highest quality pest control available. We offer a free 58-point inspection to all potential clients, because we believe that everyone has the right to know what issues they're facing. We work with places of worship, schools, warehouses, office buildings and more to keep them free from pests like bed bugs, termites, stinging insects, and more. And to show our further commitment to ensuring your business is pest-free, we offer a 30-day guarantee on single problem treatments and for our clients on recurring plans, we will re-treat your property until the problem resolves. Contact us today for more information on how you can keep your business pest-free.
Schedule Your Pest Assessment
Complete the for below to schedule your inspection with Ennis Exterminating