Total Pest Protection For Griffin, Georgia
Founded in 1849, Griffin, GA, is proud of its heritage and history. Just 35 miles south of Atlanta, Griffin offers a small-town charm that you just can't beat. It's truly a must-see place, and local pest populations couldn't agree more. These year-round intruders pose a real threat to Griffin property owners, putting them at risk for pest infestations. The best way to protect your property, and all those inside of it, from infestations, is to secure ongoing services from a team of pest professionals.
Ennis Exterminating at your service. We are a local, family owned and operated pest control company that offers residential and commercial pest control solutions to properties throughout Spalding County and the surrounding area. We've been in the business since 1999, bringing you over 20 years of experience and expertise. We are proud to be Certified Pest Control Operators of Georgia, working hard to deliver lasting, pest-free results that our customers can trust. Contact us today to learn more.
Home Pest Control In Griffin, GA
Griffin is a lovely place to own a home and grow your family. But local pests are looking to do the same thing. Household pest infestations are something that many homeowners have to face, and it's good to have pros on your team. Ennis Exterminating provides reliable residential pest control services that homeowners can trust. We've serviced over 580 local homes. Our process starts with a 58-point pest assessment, where we thoroughly inspect the property and take detailed notes on our findings.
We will:
Detect conducive conditions.
Identify areas in need of preventative control.
Take measurements of the entire home.
Photograph the entire exterior of the home.
Once we've completed our extensive examination of the property, we will discuss our findings, as well as go over our pricing. From start to finish, we're with you every step of the way. Whatever kind of pest problem you're having, we'll work with you to remedy the situation, guaranteed. Reach out today to get your free, over-the-phone service quote.
Termite Control: When To Call In The Pros In Griffin, GA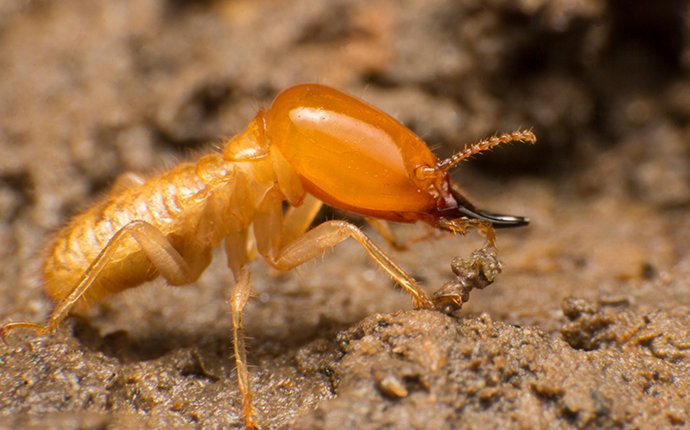 Termites are dangerous, and they can cause large-scale destruction to your home or business. The earlier you're able to detect any termite activity, the more effective you'll be at minimizing the spread of the infestation. The scope of the damage is harder to control once the problem escalates. That's why it's important to know how to identify termite activity around your property.
Here are some signs to watch out for the following:
Cracks and crevices along the foundation
Discarded wings on the floor near doors and windows
Gallery tunnels in the ground that travel to openings along your foundation
Swarmer termites flying around looking for nesting spots
White ants in the soil, which are really worker termites
Wood-to-soil contact and damp, damaged or weakened wood
If you think there may be any termite activity around your property, call Ennis Exterminating today. We are highly skilled in the effective detection and elimination of termite activity. Not only that, but we'll continue to follow up in order to protect your property from these wood eaters all year long. Contact us today.
Six Signs Carpenter Bees Are Living On Your Griffin Property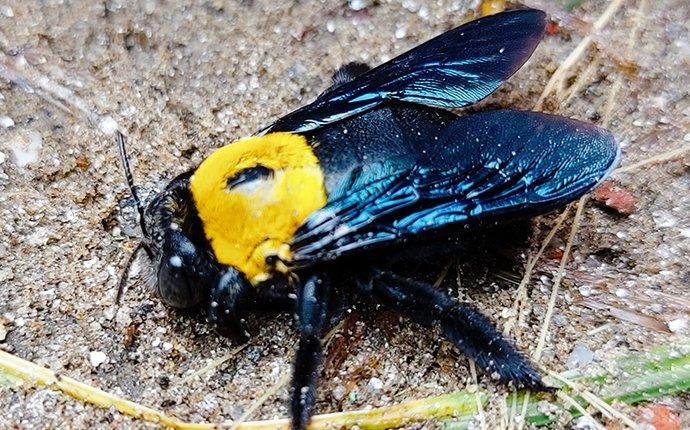 Carpenter bees are some of the more common stinging insects here in Griffin. They're notorious for burrowing into wooden structures to lay their eggs and grow their populations. As a local property owner, it's a good idea to be aware of some of the signs of carpenter bee activity.
Here are six indications of their presence:
Finding smooth, round holes in the wood they've infested
Spotting hovering bees around the perimeter of the property
Discovering any soft, worn wood (unpainted is their preference)
Seeing noticeable damage throughout decks and fences
Finding piles of sawdust on the ground underneath bored holes
Discovering yellowing around holes indicating their pollen and excrement
If you detect any signs of carpenter bees on your property, the best thing to do is contact Ennis Exterminating right away. We provide comprehensive stinging insect control and prevention services, and our team has the training to effectively eliminate a carpenter bee infestation.
Commercial Pest Control In Griffin, GA
If you're worried about your Griffin business experiencing a pest infestation, we suggest looking into our commercial pest control services. Our team provides your facility with year-round pest coverage, ensuring that you, your customers, and your employees are fully protected. We have serviced dozens of local properties, ranging from office buildings, warehouses, churches, and schools, to retail establishments and gas stations.
Our team addresses all immediate problems first, noting areas where we need to take preventative measures. We can customize all of our services to suit your needs. Some of our common services include interior spot treatments, three-foot exterior perimeter treatments, twenty-foot fire ant mound treatments, de-webbing, and de-nesting. Our ongoing services are available monthly, bringing you continued pest protection throughout the year. Get in touch with the team at Ennis Exterminating to get started.
Schedule Your Pest Assessment
Complete the for below to schedule your inspection with Ennis Exterminating