Total Pest Protection For Fayetteville, Georgia
Just over 20 miles south of Atlanta, the town of Fayetteville, GA, is an interesting place with a strong sense of community. It's full of historic properties that attract visitors from near and far. Unfortunately, this includes pests. These unwelcome guests seek entry into our homes and businesses, looking for sources of shelter, food, and water. That means pest infestations are a year-round possibility that property owners should be conscious of. The best method of pest control is always to seek help from professionals.
Ennis Exterminating is your local source for dependable pest control services. Since 1999, our family owned and operated company has been protecting homes and businesses from the dangers of infestations. We service properties throughout Fayette County and the surrounding areas, bringing our customers quality pest protection they can count on. We deal with many common area pests, such as ants, cockroaches, spiders, scorpions, carpenter bees, stinging insects, mice, ticks, fleas, termites, and mosquitoes. Whatever your pest pressure, we're here to help. Call us today to get started.
Home Pest Control In Fayetteville, GA
No one wants to discover pest activity in their home. It's an intrusion that can have serious health and safety consequences for you and your loved ones. That's why we provide year-round residential pest control solutions. Our team of certified pest technicians has serviced over 580 homes with complete pest protection. After a thorough inspection, we get right to work.
Our initial service visit include:
Spot treatment of interior (including attic and crawlspace)
Exterior perimeter treatment three feet up and three feet out
Removal of spider webs and accessible wasps nests
Fire ant mound treatment within 20 ft.
After we finish treating your home from the inside out, we schedule follow-up visits throughout the year to make sure you stay pest-free and protected. If pests return between scheduled visits, we'll re-service your property at no extra charge. Reach out to us today for your free, over-the-phone service quote.
Fayetteville's Guide To Effective Mouse Control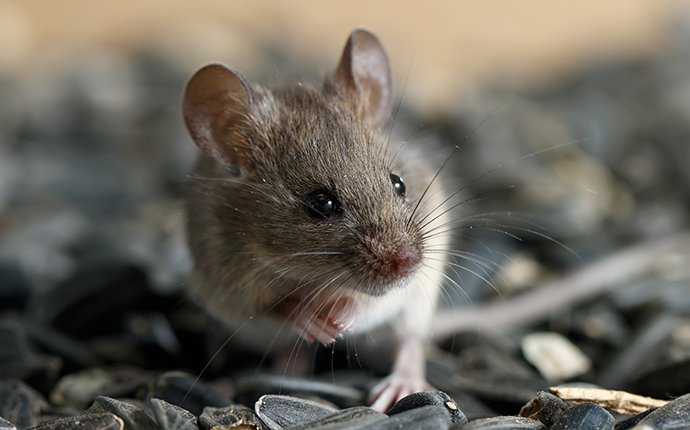 Having mice on your property is a real nightmare. These intruders are unsanitary, and they pose a real threat to your health and well-being. They can also cause structural damage, compromising your safety.
In order to avoid an infestation of mice, here are some preventative measures to implement around the property:
Block of entry and access points.
Fix leaky pipes and faulty faucets.
Keep tree trimmings and woodpiles away from the foundation perimeter.
Maintain cleanliness and eliminate clutter around the property.
Promptly wipe up any spills and crumbs.
Reduce excess moisture throughout the home.
Store food and belongings in gnaw-proof containers.
While these tips are certainly helpful, none of them are entirely effective on their own. The most effective way to guard your home against mice is to rely on a team of certified pest professionals.
Contact Ennis Exterminating to secure year-round coverage from mice. We'll eliminate them all and put in place the necessary modifications to keep them out moving forward.
Do You Have Unwanted Ticks On Your Fayetteville Property?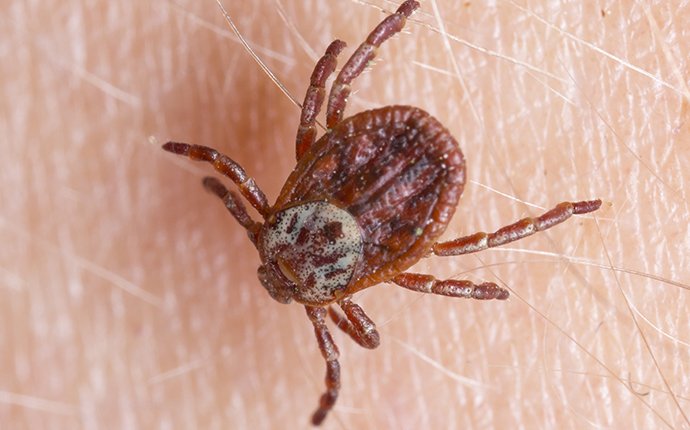 Ticks are notorious for biting and transmitting diseases. But what do we really know about these pests? Well, ticks are arachnids that are small in size, although they do become swollen right after feeding on their host's blood.
In order to detect unwanted ticks around your Fayetteville property, it's a good idea to be able to identify them in the first place. Here are some of their main characteristics to keep in mind:
Ticks have eight legs and range in coloration from light reddish-brown to black.
They have a dark back shield and legs.
There are specific variations among species, but this is their basic appearance.
Then, of course, there's the bite itself. It can be difficult to detect a tick bite, but generally, there are some signs you should be conscious of. If you develop flu-like symptoms, widespread rash, swelling, redness, or other adverse reactions, you should get checked out by a doctor right away.
The sooner you're able to address the situation, the better your chances of minimizing damage to your health. To protect your property from unwanted ticks, give us a call. Ennis Exterminating is here to help.
Commercial Pest Control In Fayetteville, GA
There are many businesses here in Fayetteville, and one thing they all have in common is their vulnerability to pest infestations. Your business is rife with pest attractants, and the best way to protect yourself is with ongoing services from the experts. Our commercial pest control solutions provide year-round pest coverage to a variety of facilities, including office buildings, warehouses, churches, schools, retail establishments, and gas stations.
We've serviced over 50 local businesses, and we're here to service you. Our process begins with a 58-point pest assessment, where we detect conducive conditions, identify areas in need of preventative control, and take detailed measurements and photos of the entire property. Then, we come up with the perfect approach to treat your pest problem. After that, we'll come back monthly to follow up. Contact us to discuss your commercial pest control needs today.
Schedule Your Pest Assessment
Complete the for below to schedule your inspection with Ennis Exterminating