Professional Pest Management For East Point, GA Properties
This mid-sized city is a suburban haven. Located just a short drive from the state's capital, East Point has interstate access, a charming historic section, nice shops, restaurants, and activities, while also being family-friendly and a tight knit community. Residents of East Point live in one of the nicest suburbs of Atlanta and encounter a warm, humid climate that reaches its most uncomfortable peak in the summertime, when temperatures hit their highest. Unfortunately, this climate is also primed for a number of pests that invade homes and businesses looking for humidity and excess moisture. Luckily, there's Ennis Exterminating.
For more than 20 years, Ennis Exterminating has been serving homeowners and businesses alike in the greater Atlanta area. Our highly trained and fully equipped team of technicians are ready to handle any pest problem that comes your way. We've created a plan to fit everyone's individual needs so that we can keep your property pest-free all year long. And our customers love us! With more five-star reviews than we can count, we're proud of the work that we've done and that our clients are satisfied. We look forward to solving your pest problems today.
Residential Pest Control In East Point, GA
For more than 20 years, Ennis Exterminating has been the name that Georgians turn to for the best in pest control services. And throughout this time, we have been working with all of the pests that you might encounter in your homes, so we're adept at getting rid of them with the greatest of ease. When you work with Ennis Exterminating, you can expect:
Our thorough 58-point assessment. This allows us to become intimately familiar with your pest problem and any conditions that your home might present that are conducive to pest problems. During this time, we'll take ample photos and measurements to provide you with a competitive estimate and assessment.

Professional treatment. When we treat a home, we start with the immediate needs, which we know differ from home to home. We then work on preventing future infestations from occurring or returning.

Follow-up. At Ennis Exterminating, we suggest follow-up maintenance to ensure that your problem has been eradicated. We treat an array of pests from bed bugs to ticks to rodents. Our speciality pest control services include termites, stinging insects, and mosquitoes.
Get in touch with us today for professional residential pest control.
Is Professional Termite Control Necessary In East Point?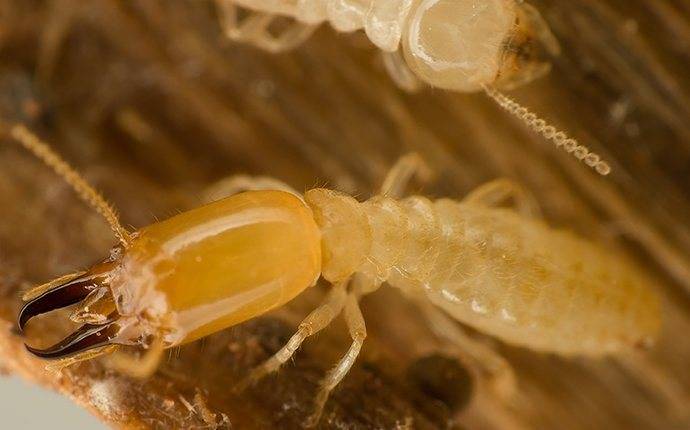 Termites, sometimes known as silent swarmers, are secretive pests that work primarily in the confines of the walls of your home or place of business. Too often, this pest continues to chew through the wood in your home uninterrupted, which is why they cost Americans an average of $5 billion in damages annually. And while DIY techniques like termite baits do exist, this is a problem that should not be handled solo. Termite colonies usually contain a minimum of 20,000 members, multiple queens, and occur inside walls, making this a pest infestation that must be handled by a professional, like the team at Ennis Exterminating. Contact us for professional termite control.
Five Ways To Keep Ants Out Of Your East Point Home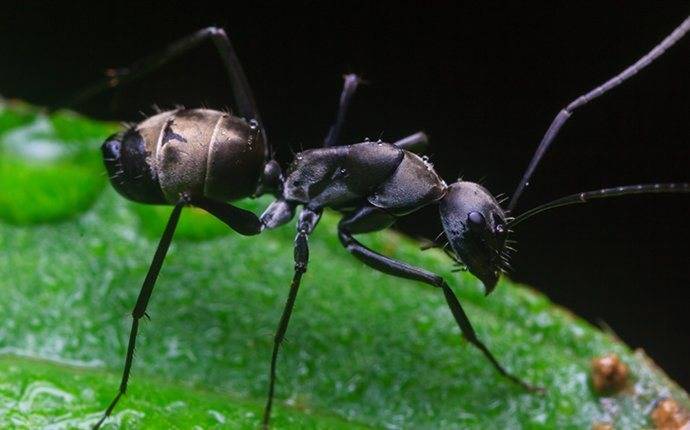 Did you know that ants are the most common pest in America? While they are small, they are mighty and the damage that they can cause as they search for food and water is intense. Here are five ways to keep them out of your home:
Store food and trash properly. The most common place you'll find ants is inside the kitchen, so making sure you rinse cans and jars, remove trash regularly, and clean up any spills immediately is key.

Keep the bathroom clean. Ants also love moisture, which is how they find their way to the bathroom. Homeowners should check leaky faucets, sinks, and toilets regularly while also cleaning up after any shampoo or soap spills.

Seal up points of entry. These tiny pests can fit through the tiniest of cracks, so make sure any holes or crevices are filled properly, worn weather stripping is replaced, and holes in window and door screens are patched.
If you've discovered an ant problem in your home, call Ennis Exterminating. Our trained technicians will treat the ant problem you have, and help you prevent it from happening in the future.
Commercial Pest Control In East Point, GA
When you have pests invading your place of business, that can mean lost income and lost reputation, and at Ennis Exterminating, we won't stand for it. We are dedicated to keeping businesses safe with our expertly designed commercial pest control services that we know you're going to love. We work with facilities such as office buildings, churches, schools, gas stations, retail operations, offices and warehouses. Together, we'll develop an extermination plan that will get you back in the game. When your business decides to work with Ennis Exterminating, you can expect:
Our thorough 58-point inspection.

Thorough treatment to eradicate the problem pest.

Follow-up on a schedule that fits your needs.

A guarantee when you purchase a recurring service plan.
Don't let a pest problem ruin your day or even your business. Call us today to keep your business and your customers safe!
Schedule Your Pest Assessment
Complete the for below to schedule your inspection with Ennis Exterminating