Why College Park, FL Trusts Ennis Exterminating
Despite being one of the larger neighborhoods just outside downtown Orlando, College Park is a city with a great deal of charm. Known for the Dubsdread Golf Course and the numerous boutiques, gastropubs, and vintage stores along Edgewater Drive, College Park is a city bustling with people, culture, and things to see and do.

Unfortunately, College Park's inviting atmosphere also allows dangerous animals such as rodents, bed bugs, and wildlife species to overpopulate. People, pets, and their properties are increasingly in danger of being infected, hurt, or distressed.

That's where the team at Ennis Exterminating comes in. With a track record of quality pest control services for over 20 years and counting, we believe that no pest stands a chance against our qualified inspections, treatments, and removal plans. Schedule a residential or commercial pest control plan now to protect yourself from insects, wildlife species, and more.
Residential Pest Control In College Park, Florida
Homes in the College Park, FL area need decisive pest control efforts to manage the many species that call this area home. From rats and mice to mosquitoes and ticks, regular residential pest management services are essential for maintaining a clean, pest-free home. Ensure the ongoing health of people, pets, and property when you invest in Ennis Exterminating today. Enjoy comprehensive and custom-built plans that address:
Mosquitoes

Ticks

Fleas

Rats & Mice

Termites
Secure your place on the Ennis Exterminating roster by reaching out to our professionals now.
Rodent Control: How To Stop Rodents On College Park Properties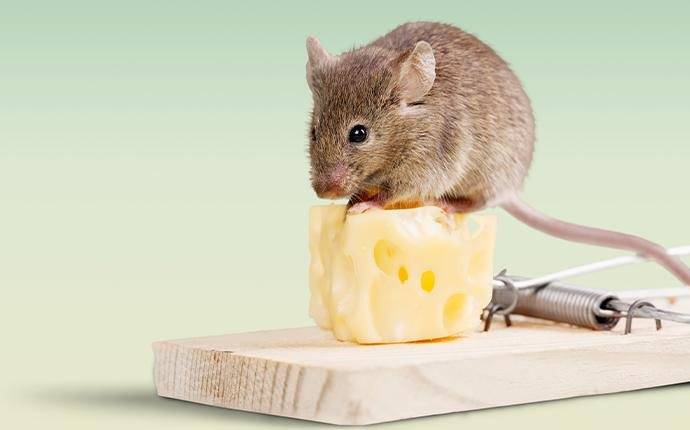 Some pests in the College Park area are more difficult to manage than others. Some of the worst of these include rodent species such as rats, mice, and squirrels. Rodents possess the innate ability to fit through almost any hole, with rats and mice squeezing through openings the size of a quarter. Squirrels are a much more uncommon rodent found inside Magnolia homes, but on rare occasions, they may jump down chimneys and scrabble through roofs to build nests in our attic spaces.

The best way to stop rodents from infesting College Park properties is to keep them from reaching your lawn in the first place. Below are some steps to combat their presence around your home and commercial property:
Ensure that all entry points around the home have been sealed and well mitigated. Cracks and gaps around doors and windows should be caulked with a waterproof sealant. Fissures and holes in the home's foundation should be repaired by a knowledgeable repairman.

Keep all food items sealed and off the counter. Remove all trash or garbage immediately, moving plastic bags to outdoor bins or tubs.

Lower indoor moisture levels with dehumidifiers installed at key points around the building.
Protect the integrity of your home or business against College Park rodents with Ennis Exterminating now.
College Park's Solution To Nuisance Wildlife Problems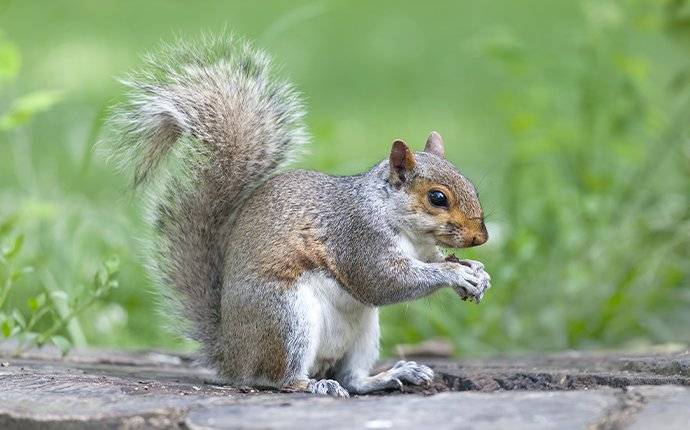 Wildlife creatures in College Park, FL are many and dangerous in their habits, behaviors, and preferences. A warm, humid, and tropical climate allows many unique animals to live and thrive, made worse by mild winters that reduce hibernation and population management. Nuisance wildlife species may not pose an immediate threat to homeowners, business professionals, or properties, but they can cause unwanted issues for humans and their pets.
Some of the worst wildlife offenders in College Park, FL include:
Iguanas

Armadillos

Squirrels

Black Bears

Alligators

Crocodiles
The team at Ennis Exterminating has everything you need to control wildlife species in College Park with speed, skill, and discretion. We pride ourselves on serving your family with only the highest quality pest control services possible, working to solve your wildlife pest issues with a combination of products, population controls, and checkups. Call today to book a scheduled wildlife pest control visit from Ennis Exterminating.
Commercial Pest Control In College Park, Florida
The hardworking business owners of College Park, FL believe in offering high quality, low anxiety, and always reliable customer support for patrons all over the area. Why not enjoy the same services in your commercial pest control plan?
Ennis Exterminating has years of experience in the commercial pest control field, addressing pest concerns or potential issues with professional-grade inspections, treatments, and follow-up visitations. We serve you, your loved ones, and those your business counts on by:
Performing a free commercial pest control inspection on your property, checking for signs of over 58 pest types.

Providing treatment services to at-risk businesses as soon as possible, mapping your schedule to our availability.

Servicing industries such as restaurants, office buildings, healthcare facilities, and Government organizations.
Book your commercial pest control service today through Ennis Exterminating.
Schedule Your Pest Assessment
Complete the for below to schedule your inspection with Ennis Exterminating