Excellent, Skilled Pest Control Services In Brooks, GA
Brooks is a small community located in Fayette County, known for its friendly atmosphere and welcoming neighborhoods. Unfortunately, our area also tends to attract a lot of pests that have no problem making their way into Brooks homes and businesses. When it comes to keeping your Brooks property free of pests throughout the entire year, you can't go wrong with a little help from the skilled technicians here at Ennis Exterminating. We have the experience needed to rid your home of all kinds of pests, including termites, rodents, spiders, cockroaches, and stinging insects. We take pride in offering excellent solutions for all of your commercial and residential pest control needs. If you're looking for an effective way to keep your Brooks property pest-free, look no further than Ennis Exterminating. We're ready to defend your home or business from pests of all shapes and sizes.
Home Pest Control In Brooks, GA
Your Brooks home is no place for pests. Not only are pests destructive, but they also pose a significant threat to your health. The most effective way to protect your home and family from the area's toughest pests is with ongoing residential pest control services from Ennis Exterminating. We are committed to providing excellent home pest control services that will eliminate existing pest problems and prevent new pests from invading your property in the future. We're ready to work with you to determine the source of your pest problems and eliminate it. Don't wait for rodents, insects, or other pests to take over your Brooks home and get in the way of your peace of mind. Instead, reach out to the professionals at Ennis Exterminating today for solutions you can trust.
The Dangers Of Carpenter Bees In Your Brooks Home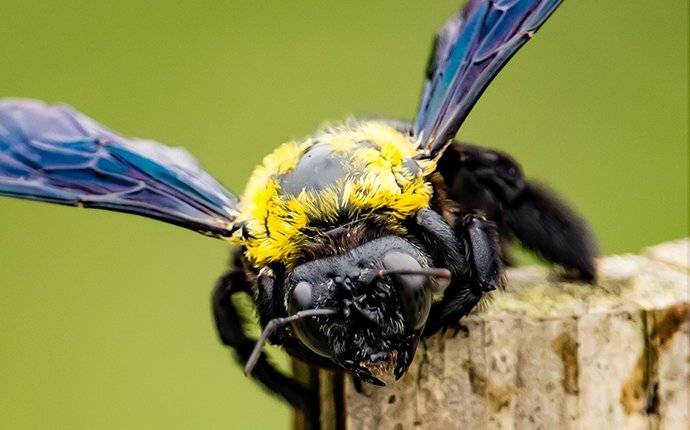 Carpenter bees are a species of stinging insects known for boring holes into wooden structures. Although these pests aren't as destructive as termites or carpenter ants, they still pose a significant threat to your Brooks home. Unlike termites, carpenter bees do not eat the wood they bore into. Instead, they drill circular holes into the wood of your home, creating tunnels to lay their eggs in. While carpenter bees might not damage the structural integrity of your Brooks home, they still cause quite a bit of damage to its appearance.
To eliminate and prevent carpenter bees around your home, don't hesitate to contact the professionals here at Ennis Exterminating right away. We have the skills and equipment needed to eliminate carpenter bees and prevent them from returning. Get in touch with us today to get started!
Four Common Myths About Mice Control In Brooks, GA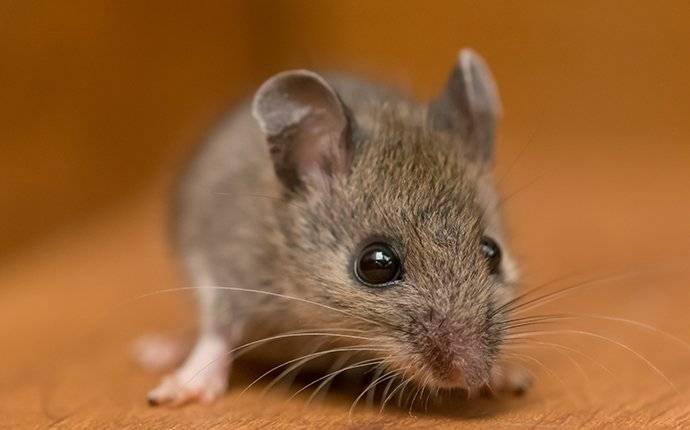 Mice are small rodents commonly found in Brooks homes and businesses. Although there are many things people know about mice, there are a few myths that have popped up about these common pests that simply aren't true. Below are a few of the most frequent myths people spread about rodents.
Myth #1: Seeing one small mouse in your home isn't a big deal, after all, it's only one mouse.

Fact: Mice reproduce quickly, which means it's highly unlikely that only one mouse is living on your property.

Myth #2: Cheese is the ideal bait for mouse traps.

Fact: Contrary to what popular media might tell you, mice much prefer grains and fruits over cheese. Mice will eat cheese, but it isn't the most attractive food item to them.

Myth #3: Mice are small and pose no real threat to humans.

Fact: Although mice are small creatures, they spread a variety of bacteria, pathogens, and parasites that can make people sick.

Myth #4: If you have a cat, mice won't be a problem in your home.

Fact: While your pet cat might manage to rid your property of a few mice, they won't even make a dent in a rodent infestation.
The truth is, you need professional rodent control services to rid your Brooks property of mice. At Ennis Exterminating, we take pride in offering excellent services to combat a variety of pest problems, including rodents. Give us a call today for more details about our rodent control and prevention process.
Commercial Pest Control In Brooks, GA
Invading pests threaten the success of your business. They damage your property, spread harmful diseases, distract your employees, and scare away your customers. To defend your Brooks business against unwanted pests, you need professional commercial pest control services from Ennis Exterminating. By relying on effective pest control strategies and proven prevention methods, we stop pests before they have the opportunity to invade your business in the first place. Our goal is to provide comprehensive commercial pest control solutions that will eliminate your commercial pest problems once and for all. No matter what type of business you own, you can count on our skilled pest technicians to deliver high-quality solutions. If you're ready to say goodbye to commercial pest problems, turn to Ennis Exterminating today.
Schedule Your Pest Assessment
Complete the for below to schedule your inspection with Ennis Exterminating