Four No-Hassle Mosquito Control Tips For Fayetteville, GA Properties
April 15, 2021
Living in Fayetteville, GA is one of the most magical experiences in the whole state of Georgia. From awesome activities to amazing outdoor getaways, this city seems to have it all when it comes to enjoying the laid-back summer season.
With all this warm weather and air humidity, tourists will be flocking to Fayetteville, GA for a chance to take the vacation of a lifetime. As you might imagine, there will be a whole lot of traffic (and people) wandering around this summer, which leads to one logical conclusion: there's going to be a whole lot of mosquitoes around, too!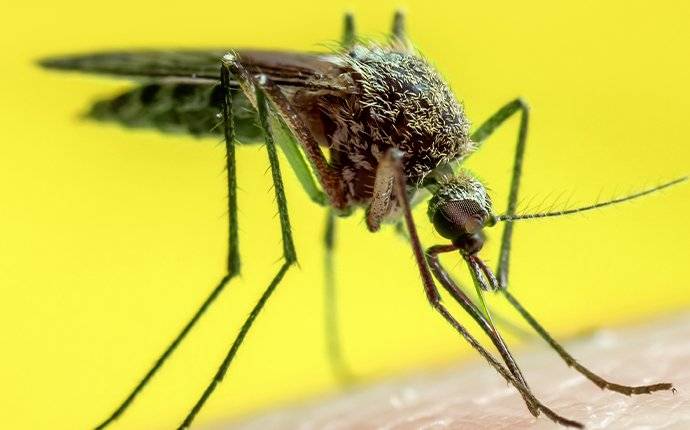 Why Mosquitoes Are Dangerous
All of us know what a mosquito is on a basic level. Put succinctly, these bugs are hungry monsters that feed on human beings and their beloved pets. If you have never experienced a mosquito bite before, chances are you are going to get one within the next few months. Hiding in shady underbrush and the young growth of hardwood trees, mosquitoes are an inevitable probability around Fayetteville, GA homes and business.
Because mosquitoes tend to be such a common sight, many homeowners believe that their frequent exposure to these insects is really no big deal. If they are so common, they certainly can't be very dangerous, right? Unfortunately, if you find yourself believing this lie, you may be putting yourself at risk of some serious health concerns.
Etymologists and medical professionals agree that mosquitoes are some of the most dangerous animals on Planet Earth. They may not have sharp teeth or long claws, but mosquitoes are still perfectly capable of sending victims to a medical clinic or hospital. Here are just a few of their most commonly spread diseases:
West Nile virus
Dengue fever
Chikungunya
Yellow fever
Encephalitis
Tularemia
In rare or extreme cases, life-threatening illnesses such as the Zika virus and malaria may be present in traveling populations.
If you think or know that mosquitoes have a large presence on your Fayetteville lawn, you'll need to lessen your exposure rates immediately. This can be done by implementing some anti-attractant factors around your home, lawn, and garden.
Controlling Fayetteville Mosquito Populations: Four Shockingly Easy Steps
Reducing mosquito populations from around the house may be as easy as 1 – 2 – 3 – 4! Here are some helpful tips below:
Get rid of any water sources holding stagnant puddles. Birdbaths, fountains, tarps, and other yard tools should be removed or cleaned frequently. Built-in water sources such as ponds should be treated with insect larvicide to prevent mosquitoes from reproducing.
Keep the grass mowed low, the trees pruned back, and bushes or lush vegetation cut to a manageable size. Removing excess shade from the yard is a great way to reduce insect populations, especially mosquitoes.
If you need to be outside for any reason at all, consider wearing long-sleeved clothing that fits loosely around your body. For extra protection, tuck your pant legs into your socks.
Have a source of running air near where you plan to entertain outdoors. Mosquitoes are poor fliers and will be unable to reach guests easily in 'windy' conditions.
The best way to reduce your risks of mosquito infestation is to reduce your chances of picking them up in the first place. Simply contact the professional team at Ennis Exterminating for your free mosquito control quote right away.
Make Your Summer Bright With Ennis Exterminating
At Ennis Exterminating, we believe that every Fayetteville homeowner deserves to live, work, and play in an entirely pest-free home. That's why our team is 100% dedicated to providing only the best pest control services to patrons all over Georgia. If you are concerned about the possibility of mosquito exposure this summer, you are not alone. Get professional help by calling Ennis Exterminating now
Previous
Next